Intellectual Magazines
Essential Reading Islam and Australia Q Society of Australia Inc presents First International Symposium on Liberty and Islam in Australia Melbourne 8 to 10 March, 2014 Australians are looking for information, perspectives and better policies.
Australia: Quadrant
Canada: The LRC
January–February 2014 Watching the Numbers My fight to set up Parliament's first budget office. Kevin Page Court Politics A review of Governing from the Bench: The Supreme Court of Canada and the Judicial Role, by Emmett Macfarlane Bob Tarantino A Strange Road to Hell A review of The War that Ended Peace: The Road to 1914 by Margaret MacMillan Ana Siljak Read More: Full Issue Contents Events Ghostly Messengers Feb. 3 – A leading astrophysicist explains the pervasive, invisible particles key to understanding our cosmos. Online Originals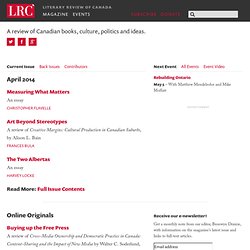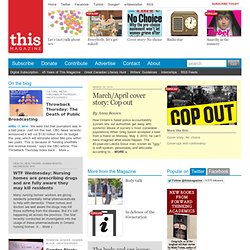 Canada: this Magazine
At the end of December, social media addressed singer Ani DiFranco's choice of venue for a feminist song writing retreat: a former slave plantation. DiFranco writes on her website, after cancelling the June event to be held in Louisianna at Nottoway Plantation, "I did not imagine or understand that the setting of a plantation would… More » So evidently, Christmas is coming.
Intern at Maisonneuve: Spring-Summer 2014 Attention, all keeners: Maisonneuve is now accepting applications for our six-month Spring-Summer internships. We're looking for enthusiastic, well-informed interns with a passion for magazines ... Our Winter 2013 Issue We can turn a cynical eye to the hunters who head into the woods searching for monsters, but as Suzannah Showler reveals in "On the ...
Canada: Maisonneuve Magazine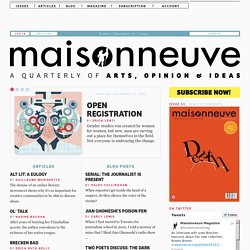 Serbia: NIN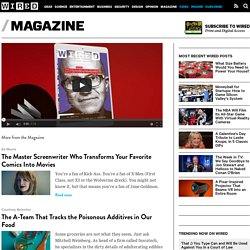 Nathan Jurgenson Why Privacy Is Actually Thriving Online The explosion of personal information online is giving rise to new mysteries, new unknowns. Read more Robert McMillan
Issue 46: INTENTION Issue 46 goes in search of the prime movers, the string pullers and the eminence gris of our times. Whatever Barthes might say, the way and means by which we enforce our will upon the universe still matters, and the author ain't dead yet... And to underline our sense of purpose, here's Owen Dudley Edwards on 'fascist Scotland', and the far darker purposes that lie behind recent revisionist histories. We also feature Peter Geoghagan's report on the unlikely return of Marshall Tito... to the former Yugoslavia, contend with Grant Morrison and Frank Quitely's chaos magick (and surprising separation at birth from Alasdair Gray) and concrete wordplay.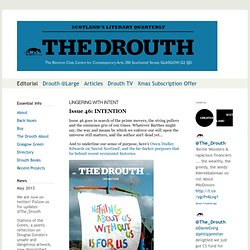 UK: The Drouth
Ian Penman The Obsession with Charlie Parker There is a long and slightly disreputable tradition in jazz of oral biography. The 'as told to' voice here belongs to Miles Davis, in Miles: The Autobiography, first published in 1989 and officially attributed to 'Miles Davis with Quincy Troupe' (see also Lady Sings the Blues by 'Billie Holiday with William Duffy').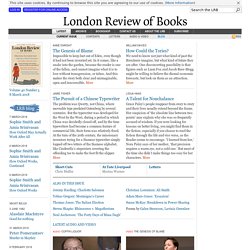 UK: The Liberal
UK: The Oldie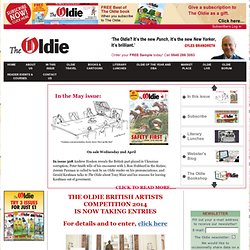 24th–28th SEPTEMBER A stellar collection of speakers came to the third Oldie Soho Literary Festival that ran from 25th September to 29th September. Many thanks to all who attended and we hope to see you again next year! To read more about this year's festival go to www.soholitfest.com Click here to view our round-up of this year's highlights - a sneak preview from The Oldie Issue 302!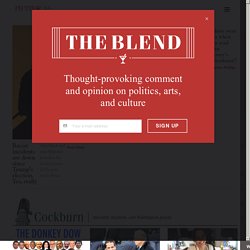 Reviewing reviews of reviews — where will it all end? In Lives in Writing, David Lodge writes about Pico Iyer writing about Graham Greene, and about Martin Stannard writing about Muriel Spark, and so on... When No Man's Land is home Just when you think you're impervious to the terrors of the first world war, Helen Dunmore's The Lie cuts through like a knife The Good Lord Bird, by James McBride - review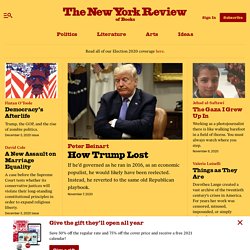 What are we to make of the fact that in its eleven-year history, the International Criminal Court has prosecuted only Africans? Should the court be condemned for discrimination—for taking advantage of Africa's weak global position—as some African leaders contend? Or should it be applauded for giving long-overdue attention to atrocities in Africa—a sign that finally someone is concerned about the countless ignored African victims, as many African activists contend? This debate is at the heart of one of the most serious challenges the ICC has ever faced. If the current attack on it succeeds, the court's future may be in doubt.
Want to gain a fresh perspective? Read stories that matter? Feel optimistic about the future? It's all here! Utne Reader offers provocative writing from diverse perspectives, insightful analysis of art and media, down-to-earth news and in-depth coverage of eye-opening issues that affect your life. Save Even More Money By Paying NOW!