Travel
Buy a full price Adventure Pass online and get a FREE meal and unlimited drink refills! Includes access to all of your favorite attractions. Learn More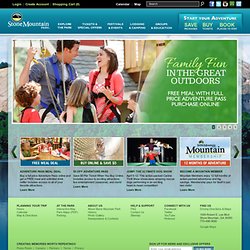 Stone Mountain Theme Park - Atlanta Attractions & Events
Skiing is one of our favorite winter pastimes: There's just something about getting out in the fresh air (and fresh powder) that does a body good. And whether you're doing the "pizza" down the bunny slopes or have mastered the double black diamond, you'll be sure to have a great time, especially considering all the other offerings ski destinations and hotels have: gorgeous spas, fabulous shopping, heated pools, you name it. So without further adieu, here's a roundup of our favorite ski hotels that go above and beyond with amenities such as ski-in/ski-out locations, elegant rooms, and activity-packed itineraries. Viceroy Snowmass Viceroy Snowmass
14 of the best ski hotels
Expert Hotel Reviews and Undoctored Photos
The MAiZE
After introducing the "maze craze" to Utah and the western United States in 1996, the MAiZE Inc. has grown into the world's largest cornfield maze consulting/design company. Now, 16 years and more than 2,000 corn mazes later, we've seen millions of people get lost in the locations we've designed for farmers around the world. Whether you're looking to visit a maze or need help in creating one of your own, we hope you'll explore our site to learn more about our mazes ... where getting lost is all about finding fun!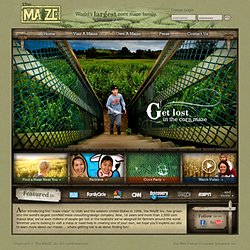 MazePlay - Corn Maze Locator - Professional Maize Designs And Custom Cornmaze Design
Blue Ridge Scenic Railway
A great family adventure on the Blue Ridge Scenic Railway starts at the historic depot in downtown Blue Ridge, Georgia. The train winds alongside the beautiful Toccoa River with one stop in the twin border towns of McCaysville, Georgia and Copperhill, Tennessee. Our regular 4 hour trips (3 1/2 hours trips on Sundays) are 26 miles, round trip, winding along the beautiful Toccoa River for one hour (each way) in vintage climate controlled rail cars or open air rail cars. Trip Description Our Depot is tucked in the charming mountain village of Blue Ridge, Georgia within the lush Chattahoochee National Forest. This area is known as the "antique capital" of Georgia with friendly folks and an old time atmosphere.
Travelstormer - Unravel Group Travel
Printable Camping Checklist |
Find your next scenic drive on myscenicdrives.com
Joanne and Gary, rival travel agents compete for their industry's top honor, the Globel Prize, while trying to address their clients' impossible demands in an Off-Broadway comedy that debuts this week, "Craving for Travel." The 85-minute, two-actor, 30-character comedy was commissioned and produced by Jim Strong, president of the Dallas-based Strong Travel Services travel agency. "Travel agents are always asked to do the impossible, and this play shows how that is done, from finding the impossible rooms to making dreams come true," Strong told the "Dallas Morning News." "I decided to bring it to life on stage as a comedy in New York." From "Craving for Travel's" press release: With their reputations on the line, travel agents Joanne and Gary will tackle any request, no matter how impossible, and any client, no matter how unreasonable.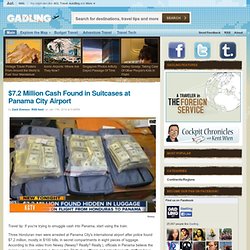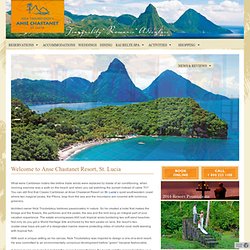 ANSE CHASTANET RESORT St Lucia, Caribbean's most romantic resort
What were Caribbean hotels like before trade winds were replaced by blasts of air conditioning, when morning exercise was a walk on the beach and when you sat watching the sunset instead of cable TV? You can still find that Classic Caribbean at Anse Chastanet Resort on St. Lucia's quiet southwestern coast where two magical peaks, the Pitons, leap from the sea and the mountains are covered with luminous greenery. Architect owner Nick Troubetzkoy believes passionately in nature. So he created a hotel that makes the foliage and the flowers, the perfumes and the peaks, the sea and the bird song an integral part of your vacation experience.