Lifestyle
unnamed pearl
50 uses for vinegar…who knew? | BabyCenter Blog
Did you know vinegar could possibly be the last household cleaner you'll ever need?
Wise Living Journal - Living wisely in the modern world
The Survival Doctor - What to do when help is NOT on the way
Lose Fat Not Faith, A Guide To Fat Loss And Fitness
Fitjunky - Complete Physical Financial and Mental Fitness
GrassrootsHealth | Vitamin D Action - GrassrootsHealth | Vitamin D Action
Become an ACE-certified personal trainer and maintain your personal training certification with the American Council on Exercise. Also offering, Group Fitness Instructor, Lifestyle and Weight Management Coach and Advanced Health and Fitness Specialist fit
Organic Spa Magazine
We all know that killing, stealing and lying aren't going to get you on the big guy's good side.
Top 10 Anti-Aging Commandments - FoxNews.com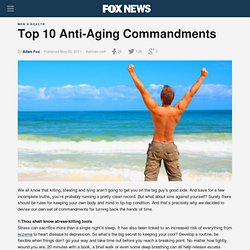 My Men's Health | Men's Health
Abilify to Arimidex - A - D - - Drugs A to Z - PDRHealth
Conditions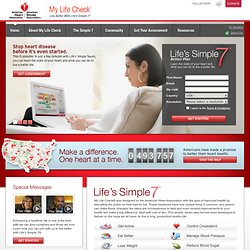 My Life Check® was designed by the American Heart Association with the goal of improved health by educating the public on how best to live. These measures have one unique thing in common: any person can make these changes, the steps are not expensive to take and even modest improvements to your health will make a big difference. Start with one or two.
My Life Check - Home