Bobwylder
Bob Wilder
Allen Ginsberg Project - Home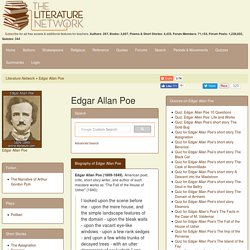 Edgar Allan Poe (1809-1849) , American poet, critic, short story writer, and author of such macabre works as "The Fall of the House of Usher" (1840); I looked upon the scene before me - upon the mere house, and the simple landscape features of the domain - upon the bleak walls - upon the vacant eye-like windows - upon a few rank sedges - and upon a few white trunks of decayed trees - with an utter depression of soul which I can compare to no earthly sensation more properly than to the after-dream of the reveller upon opium - the bitter lapse into everyday life - the hideous dropping off of the veil. There was an iciness, a sinking, a sickening of the heart - an unredeemed dreariness of thought which no goading of the imagination could torture into aught of the sublime.
Edgar Allan Poe
bobwilder created by bobwilder based on Blank Website
Bob Wilder | Canyon, TX | Folk / Contemporary / Acoustic
Bob Wilder on Myspace Music - Free Streaming MP3s, Pictures & Music Downloads
Bob Wilder
Tobacco Pipes, Smoking Pipes, Estate Pipes & Pipe Tobacco at Smoking Pipes .com
Cup O' Joes - Largest Selection of Dunhill Pipes and Pipe Tobacco
Patrice Lamothe
Hi Bob Wilder, Patrice is the Man! He's quickly building the most beautiful facility for us. He's fluent in English as well as French. by pauljacobson Jan 26
ATLAS Experiment
Brief History of the Marque: Messerschmitt Three wheelers were built from c 1950 to 1962 by Fritz Fend, an engineer at the Messerschmitt aircraft factory during WWII. It was concieved as cheap, weatherproof transport during the years of Germany's recovery.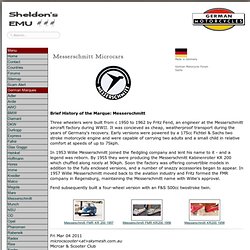 Messerschmitt Microcars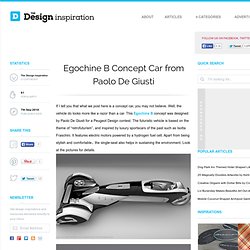 If I tell you that what we post here is a concept car, you may not believe. Well, the vehicle do looks more like a razor than a car.
Egochine B Concept Car from Paolo De Giusti
Look, no hands!
sn108w.snt108.mail.live.com/?rru=home&livecom=1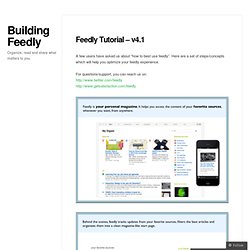 A few users have asked us about "how to best use feedly". Here are a set of steps/concepts which will help you optimize your feedly experience. For questions/support, you can reach us on: http://www.twitter.com/feedly http://www.getsatisfaction.com/feedly
Building Feedly