Psycology
When our loved-one erupts in anger and frustration, the last thing most of us think to do is to pour fuel on the fire by telling them they feel angry and frustrated. Yet when done , providing someone emotional validation can have extremely surprising results that strengthen relationship bonds. We've all been in situations in which a loved one is incredibly upset.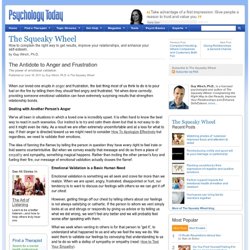 How to Listen When Someone's Upset
Elizabeth F. Loftus In 1986 Nadean Cool, a nurse's aide in Wisconsin, sought therapy from a psychiatrist to help her cope with her reaction to a traumatic event experienced by her daughter. During therapy, the psychiatrist used hypnosis and other suggestive techniques to dig out buried memories of abuse that Cool herself had allegedly experienced. In the process, Cool became convinced that she had repressed memories of having been in a satanic cult, of eating babies, of being raped, of having sex with animals and of being forced to watch the murder of her eight-year-old friend.
Creating False Memories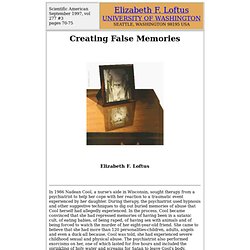 JST Virtual Science Center | Mind Lab
JST Virtual Science Center | Mind Lab
Willpower is one of the most important predictors of success in life. While small studies through the years have linked high levels of self-control to better health, relationships, and finances, a landmark study published this past January provided the strongest evidence to date. And taking on specific habits - like brushing your teeth with the opposite hand - can increase levels of self-control. One psychologist likened willpower to a muscle: "If you exercise it, you can make it stronger,'' he said.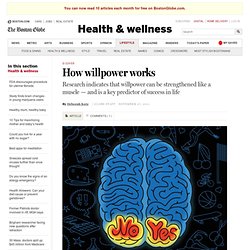 How willpower works - Health & wellness
What the brain sees after the eye stops looking
Public release date: 8-Nov-2011 [ Print | E-mail Share ] [ Close Window ] Contact: Divya Menondmenon@psychologicalscience.org 202-293-9300Association for Psychological Science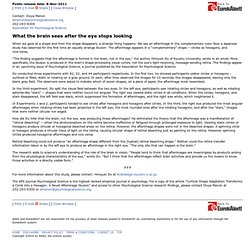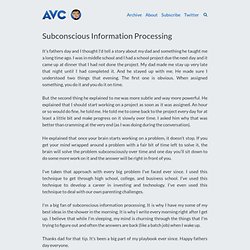 Subconscious Information Processing
It's fathers day and I thought I'd tell a story about my dad and something he taught me a long time ago. I was in middle school and I had a school project due the next day and it came up at dinner that I had not done the project. My dad made me stay up very late that night until I had completed it. And he stayed up with me.
Past Life Regression in Warwickshire and Birmingham. Hypnotherapy, Hypnosis near Coventry, Warwickshire, Hypnotherapy warwickshire,Regression Therapy,Past Life Regression west midlands,Past Life Regression Coventry,Past life regression Birmingham,Past lif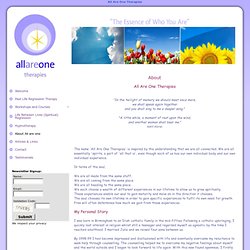 About All Are One Therapies "In the twilight of memory we should meet once more, we shall speak again together and you shall sing to me a deeper song." "A little while, a moment of rest upon the wind, and another woman shall bear me." Kahlil Gibran The name 'All Are One Therapies' is inspired by the understanding that we are all connected.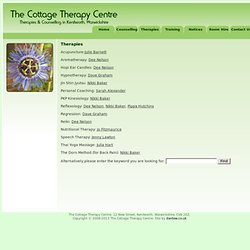 Acupuncture:Julie Barnett Aromatherapy: Dee Nelson Hopi Ear Candles: Dee Nelson Hypnotherapy: Dave Graham
The Cottage Therapy Centre, Kenilworth. Warwickshire
Evidence for psychic activity found
It took eight years and nine experiments with more 1,000 participants, but the results offer evidence that humans have some ability to anticipate the future.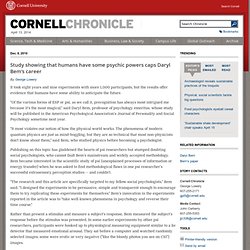 Which Way is She turning? – [IQTest] — ReadnRock.com
What is Consciousness?
The biology of dreaming
o one would normally consider David Maurice, Ph.D., professor of ocular physiology in the Department of Ophthalmology at Columbia-Presbyterian Medical Center, a revolutionary. Nevertheless, he has reignited a decades-long controversy that could spark a revolutionary re-evaluation of an entire field of behavioral research. Dr. Maurice has developed a startling new line of scientific inquiry that, when added to other findings, could change our understanding of rapid eye movement (REM) sleep and the nature of dreams.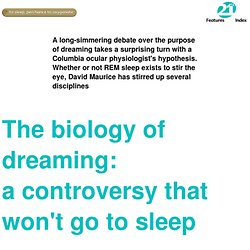 Welcome - Cambridge Brain Sciences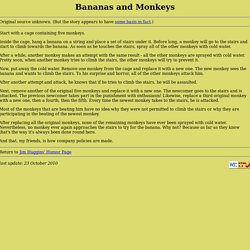 Original source unknown. (But the story appears to have some basis in fact.) Start with a cage containing five monkeys. Inside the cage, hang a banana on a string and place a set of stairs under it.
Bananas and Monkeys
15 Styles of Distorted Thinking