Umetnost
first image dentsu: paint sound sculptures the creative studio dentsu, teamed up with photographer linden gledhill to create this series of paint sculptures using sound vibrations. the series was part of a campaign for canon's pixma ink printer brand. the photographs and videos begin by wrapping a membrane around a small speaker. ink drops were placed on this membrane and the speaker was turned on. once it began to vibrate the ink begins to jump up and down. high-speed video cameras and still cameras were used to capture this including circling around the sculptures to see them from all angles. experimenting with different sounds and frequencies created the various pieces.
Totemical : Digital Artist on a Spiritual Path
Totemical is a free-lance digital illustrator from Vancouver, Canada who pushes the boundaries of digital art. His art is fascinating, stimulating and enlightening, incorporating aspects of nature, consciousness and the spiritual. Totemical (also know as Justin Guse) offers a door to those that look – a door that echoes a journey, a mystery and lends a hand.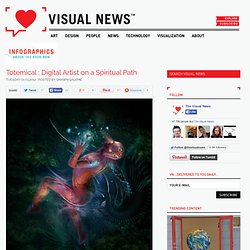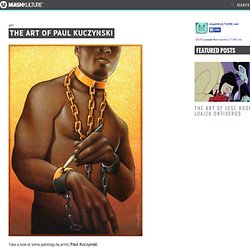 May 9th, 2011 • Posted by: mark • Posted in: art • Comment Tags: Paul Kuczynski Take a look at some paintings by artist, Paul Kuczynski .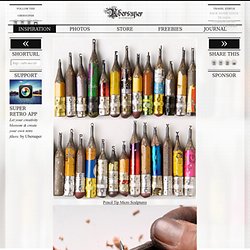 Pencil Tip Micro Sculptures
By Tabi , on June 26, 2010 This wonderful work has done by a very talented Belgian painter, illustrator, portraitist, caricaturist and photographer Ben Heine . This creative artist was born in Abidjan, Ivory Coast.