Connections
‪diaspora‬‏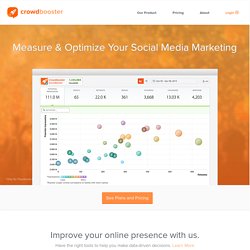 At-a-glance analytics Tired of complex monitoring software? Quickly identify your most effective messages - drill down to see the impact of each Tweet and Facebook post. Recommendations Our technology suggests who you should engage with and how to improve the content and timing for your messages. The more you use Crowdbooster, the smarter our suggestions get.
Convert parsify Platform agnostic API to convert your markup, styling, and templating documents on the fly with caching, viewing, and premium features such as analytics for your conversions. Currently markup, styling, and templating languages supported is markdown, textile, less, sass, jade, hogan, dust, ejs, handlebars, jazz, swig, stylus, and whiskers. If you would like to talk about better pricing, more features, or ideas... Let us know!
TubeTruthers.com - Broadcast Your Truth!
DIASPORA* ALPHA
RTR.org Social Network - Home Page
Obama, Facebook, and Restoring the Republic
TubeTruthers.com Broadcast Your Truth!
12 min · 233 views · Abby Martin features an exclusive interview with hip hop artist Talib Kweli, discussing the role of government, Obama's presidency, the prison industrial complex, and... 5 min · 1561 views · Abby Martin gives a heartfelt tribute to investigative journalist and former LAPD detective, Michael C. Ruppert, highlighting his career from exposing CIA drug trafficking to...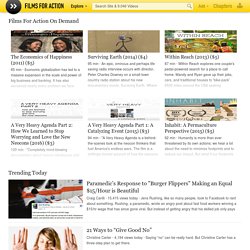 (Image: Addiction via Shutterstock)Voters and policy makers are slowly moving toward reforms to reduce the harm of skyrocketing numbers of opiate-related overdoses, but in the meantime, many like Truthout Writer Mike Ludwig and friends will share skills that "help us keep each other alive, healthy and safe." Maria pulls out a thick-gauged intramuscular syringe and a vial of naloxone hydrochloride, a drug known commonly by the brand name Narcan. She shows the people gathered around me how to draw up 1 cubic centimeter of naloxone into the syringe. "You want to inject it into fleshy areas, the upper arm muscle, thigh or butt," she says. "If there is not response in a few minutes, try administering one more cc of naloxone. Paramedics will give up to 3 cc's."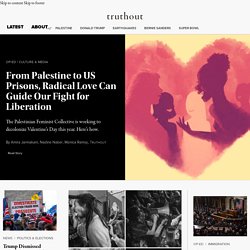 If you have a Facebook page, you've probably added quite a few apps. If you've linked your YouTube account, New York Times account, or just about any mobile app to your Facebook profile, you've also installed their app — and you're sharing your personal information with those companies. But here's the kicker: older Facebook apps appear to also have an all-you-can-eat buffet of access to your friends' personal data, while newer apps have much more limited access. This may be old news to some, but a non-scientific survey of some Internet-saavy colleagues indicates that many of us are still using outdated Facebook apps. The developers of these older applications required you to hand over your entire digital identity, and often have access to all of your personal data–including things like marital status, personal photos and videos. Take for instance, the "Send Cupcakes" app.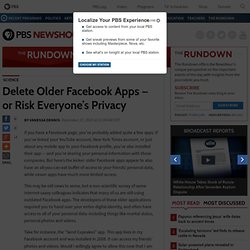 Delete Older Facebook Apps -- or Risk Everyone's Privacy | The Rundown News Blog | PBS NewsHour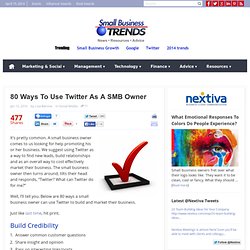 It's pretty common. A small business owner comes to us looking for help promoting his or her business. We suggest using Twitter as a way to find new leads, build relationships and as an overall way to cost effectively market their business. The small business owner then turns around, tilts their head and responds, "Twitter? What can Twitter do for me?"