Self Improvement/Inspirational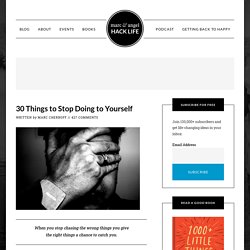 post written by: Marc Email When you stop chasing the wrong things you give the right things a chance to catch you.
"When hiking in the woods, always carry within quick reach a roll of athletic or duct tape & a sharp, sturdy knife with a 4-6 inch blade.
Man Knowledge #3,093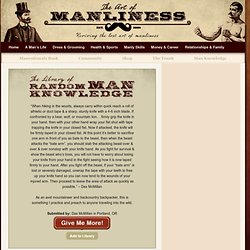 The Best Life Quotes, Sayings, and Phrases - 1 to 10
[Note: This list of Einstein quotes was being forwarded around the Internet in e-mail, so I decided to put it on my web page.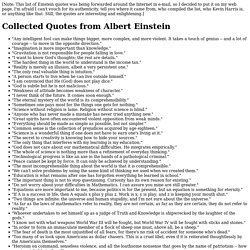 1. True wisdom and insight is always free.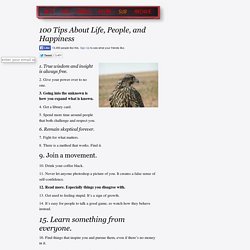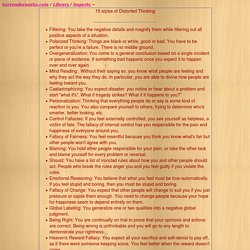 15 styles of Distorted Thinking
If you're like most people I work with in companies, the demands come at you from every angle, all day long, and you have to make difficult decisions without much time to think about them. What enduring principles can you rely on to make choices that reflect openness, integrity and authenticity?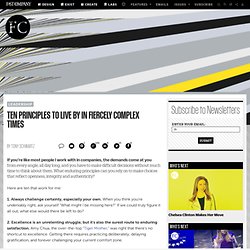 Five Lessons About How To Treat People -- Author Unknown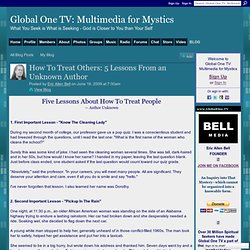 The One Resolution You Need To Make In 2012
Fast Company wants you to have your best year yet in 2012; click for more advice and tips on how to work smarter, manage your career, and lead a more meaningful life. As the New Year approaches, many of us are thinking about our resolutions. What will we vow to do this coming year to be better--both at what we do for a living, and as members of the human race?