Biology
Star birth sparked at the Galaxy's edge Nidever, et al., NRAO/AUI/NSF and Mellinger, Leiden-Argentine-Bonn Survey, Parkes Observatory, Westerbork Observatory, Arecibo Observatory. Gas from another galaxy is hitting our own, triggering the birth of bright new stars and adding fresh luster to the Milky Way. An article by Scientific American. Current issue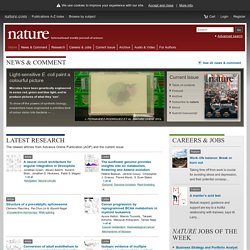 DNA from the Beginning is organized around key concepts. The science behind each concept is explained by: animation, image gallery, video interviews, problem, biographies, and links. DNAftb blog: It's the season of hibernation, something I've always wished I could do. Oh, to wrap up in a ball, sleep away the winter, and wake to a beautiful spring day – like Bambi! Although the thought has always intrigued me, it never really occurred to me what a feat hibernation actually is.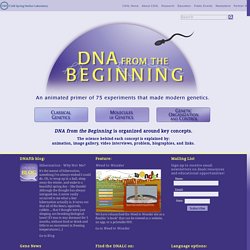 Lists of Nobel Prizes and Laureates The Cell and its Organelles Play the Incredible Megacell Game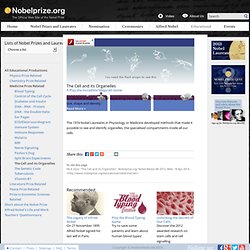 Cellular Aging: Telomeres - Telomeres Are Chromosome Caps, Telomere Structure, Telomeres And Replication, Telomeres And Replicative Senescence, Telomeres And Premature Aging Syndromes
Aging is a complex process that occurs on multiple levels. The end result of aging is that life span is limited in multicellular organisms. The cells that make up multicellular organisms also have limited life spans.