Teacher Training
School Matters - Information for Teachers. This site has been designed for use as a cross-curricular ICT tool for Key Stages 1, 2 and 3.
Through a series of fun, interactive games and activities, children will learn about different food-related issues: food safety, diet and nutrition, farm to fork and food technology. Activities can be used on individual PCs or interactive whiteboard in a variety of lessons, including science, geography, PSHE and citizenship and design technology. There are also a number of tried-and-tested lesson plans, as well as activity sheets, ideal for homework or extension work. The site content is based around the Food Standards Agency recommended key stage competencies and all content is checked for accuracy by both the FSA and an independent educational consultant. This commitment to relevance and accuracy was commended in the Children's Food Campaign's 2008 report 'Through the Back Door'. VARK -- A Guide to Learning Styles. Education news, comment and analysis. Home - The Department for Education. Home - QCDA. Lifelong Learning - www.lifelonglearning.co.uk.
UK Department for Business, Innovation and Skills. The Quality Assurance Agency for Higher Education (QAA) Legislation.gov.uk. IfL - The Institute for Learning - Home. Academic Earth | Online Courses | Academic Video Lectures. Geoff Petty - Teaching Today - Home page. Ann Gravells. Little-guide-to-digital-media. A Vision of Students Today. TED: Ideas worth spreading. The best online e-learning and e-teaching tools & resources - WizIQ. Making your teaching inclusive. OU students and staff Sign in with your OU Computer username.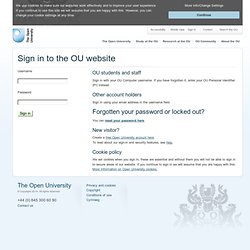 If you have forgotten it, enter your OU Personal Identifier (PI) instead. Other account holders Sign in using your email address in the username field. IO-cdflyer. Part-time adult education, evening classes: London: City Lit. Change text size: A A A Find a course: Advanced search Browse full range of courses Click to view.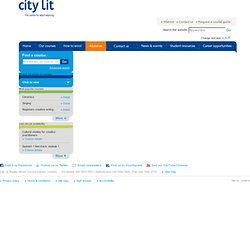 Ptlls assignments | PTLLS Resource. This site uses cookies to store information on your computer.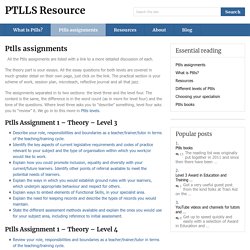 Some of these cookies are essential to make our site work and others help us to improve by giving us some insight into how the site is being used. These cookies are set when you submit a form, login or interact with the site by doing something that goes beyond clicking some simple links. We also use some non-essential cookies to anonymously track visitors or enhance your experience of this site. Read more about our privacy policy. I'm fine with this. City and Guilds 7303 - PTLLS. Learning & Teaching :: Equality and Diversity. The University of Glasgow's Equality Statement: The University of Glasgow is committed to promoting equality in all its activities and aims to provide a work, learning, research and teaching environment free from discrimination and unfair treatment.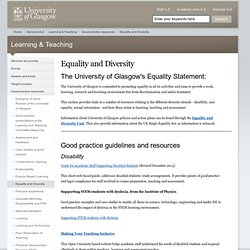 This section provides links to a number of resources relating to the different diversity strands - disability, race equality, sexual orientation - and how these relate to learning, teaching and assessment. Main Page - Wakeypedia. LSN ITQ ICT Skills - Teachers. Teachers All these resources and examples represent the use of simple tools and techniques to create effective resources and succesful teaching and learning activities.
Each project contains an introduction to the teachers involved and the skills and application developed. Although contextualised for teachers clearly these resources and demonstrations of effective practice and techniques provide examples to learn and apply whatever your role. Scott has created a step by step guide to using Moviemaker and has provided some sample video clips of how it can be used in practice. PowerPoint Presentations Free for teachers and students. Jefferson County Schools, TN. Itslife - Learning for Teaching - Resources - Teachers TV 2.
Quick Links | Home | Index | Practice | Library| ITSLIFE - Learning for Teaching | Home | Index | Practice | Resources | Issues | Library | About Itslife | Site map | Managing Teaching and Learning Links for this section | practice | general | plan | methods | assess | eval | | tv1 | tv2 | tv3 | tv 4 |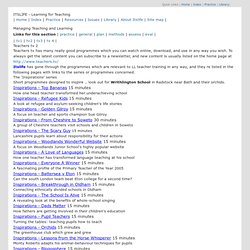 Teachit.co.uk - Media Studies resources. TEACHING TIPS. Geoff Petty - Teaching Today. Think of something you are good at, and I bet you learned it by self-assessment.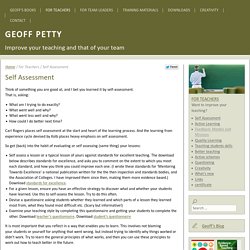 That is, asking: What am I trying to do exactly? What went well and why? What went less well and why? Training and Development Agency for Schools (TDA) - Home. Teaching Ideas - Free lesson ideas, plans, activities and resources for use in the primary classroom. Teacher Training Videos created by Russell Stannard. Promethean Planet - Interactive Teacher Community, Interactive Whiteboard Lessons and Resources, Online Lesson Plans, Teaching Resources. Specialist Schools and Academies Trust | Resources. The Schools Network e-shop Contact us Resources Events Log in.
Nelson Thornes - home. Infocow. BigBlueButton -- Open Source Web Conferencing | www.bigbluebutton.org. Homepage. Careersbox careers film and video on the web. Real people doing real jobs in the world of work. TES Connect - Teaching Jobs, Teaching Resources & Community. Pavlov's Dog. Lists of Nobel Prizes and Laureates Pavlov's Dog Play the Pavlov's Dog Game.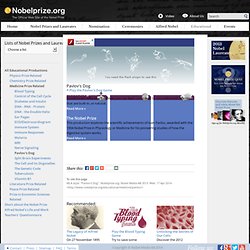 The Split Brain Experiments. Lists of Nobel Prizes and Laureates The Split Brain Experiments Play the Split Brain Experiments About the game The split brain experiments revealed that the right and left hemisphere in the brain are good at different things. Stand Against Violence. LTTO Episodes | COFA Online Gateway. Contact Us Home LTTO Episodes Learning To Teach Online Episodes context, planning and teaching case studies technical glossary. Supported Inclusion | ConnectABILITY. Sim-dis.
---