Aw9260
Credit: Flickr user eschipul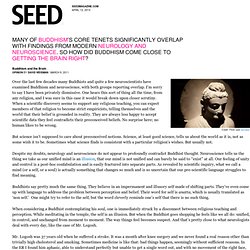 Complexity theory and organizations , also called complexity strategy or complex adaptive organization , is the use of complexity theory in the field of strategic management and organizational studies .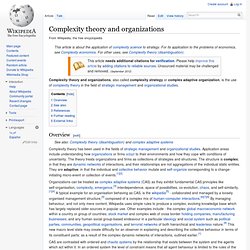 Complexity theory and organizations - Wikipedia, the free encyclopedia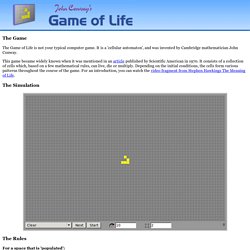 The Game The Game of Life is not your typical computer game. It is a 'cellular automaton', and was invented by Cambridge mathematician John Conway.
by David Kirshbaum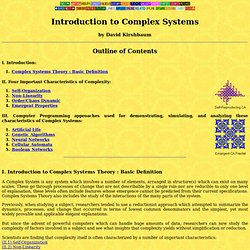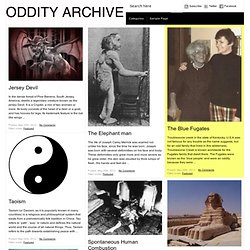 The Blue Fugates Troublesome creek in the state of Kentucky, U.S.A was not famous for any trouble as the name suggests, but for an odd family that lived in this wilderness.
Oddity Archive & 20 interesting human body facts - StumbleUpon
English 50 – Intro to Creative Writing: Exercises for Story Writers More Exercises: Write the first 250 words of a short story, but write them in ONE SENTENCE.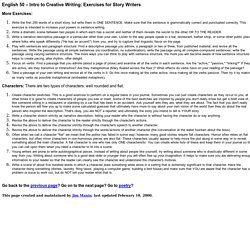 Osho on Buddha Words - Be a light unto yourself: APPO DEEPO BHAVA
Osho on Buddha Word - APPO DEEPO BHAVA, Be a light unto yourself
Solar System Exploration: Multimedia: Gallery: Extreme Ultraviolet Sun
August 8, 2011 ChaseK8 Tips Advice , books , Inspiration , reading , Tips , Writing I first saw this list a few months back on Marc and Angel Hack Life , (A great site full of useful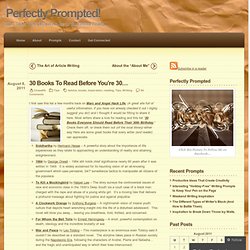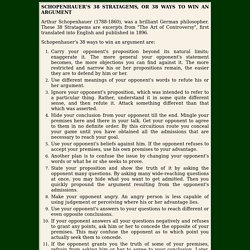 Arthur Schopenhauer (1788-1860), was a brilliant German philosopher.