Education Resource
PixiClip
Ebook Glue | Turn your blog into a downloadable ebook.
Simple and honest pricing. We want to make ebook conversions faster, simpler, and cheaper than doing it yourself. We have simple and honest pricing with no surprise fees or long-term contracts. Pay as you go, scale as you need. We speak HTTP.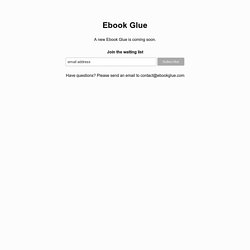 LearnEnglish | British Council
Collections - Google Art Project
Research any topic with an interactive concept map, that you can customize and share Innovative Features instaGrok's innovative features make learning much more fun and effective. Key Facts show important facts about the topic (with links to the original content page).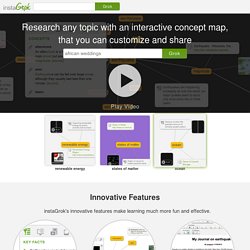 instaGrok | A new way to learn
World Digital Library Home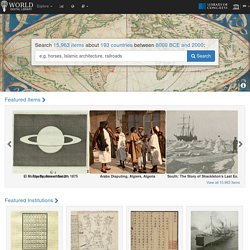 skip to page content World Digital Library Browse 8000 BCE – 2014 CE: View all 10,193 Recently Added or Updated Items
www.vistazoo.com
We Are Teachers | Free Teaching Resources | Tips, Ideas & More
Where The Hell Is Matt?
30 Webtools to Transform a Classroom
Software didattico per la scuola In questo sito offriamo software didattico liberamente scaricabile, destinato soprattutto agli alunni di scuola primaria. Collaboriamo con i progetti QualiSOFT e JCLIC. Proponiamo infine corsi di aggiornamento su JClic e Didapages e 2 DVD di materiale didattico.
Home Page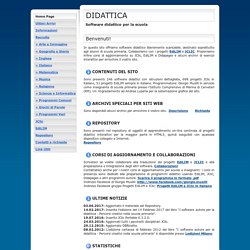 TeachersFirst: The web resource by teachers, for teachers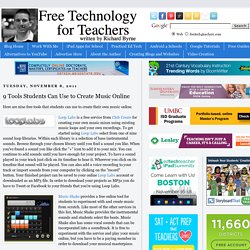 9 Tools Students Can Use to Create Music Online
Here are nine free tools that students can use to create their own music online. Loop Labs is a free service from Club Create for creating your own music mixes using existing music loops and your own recordings. To get started using Loop Labs select from one of nine sound loop libraries.
Amrita Vishwa Vidyapeetham Virtual Lab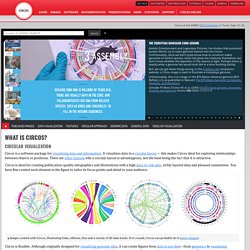 Introduction to Circos, Features and Uses // CIRCOS Circular Genome Data Visualization
Circular visualization Circos is a software package for visualizing data and information. It visualizes data in a circular layout — this makes Circos ideal for exploring relationships between objects or positions. There are other reasons why a circular layout is advantageous, not the least being the fact that it is attractive.
Insider for Education: Issue 8, 2011
Documento senza titolo
Reader Jeb McLeish has brought to my attention an early attempt to do the metaphysics of chocolate: The Natural History of Chocolate by D. de Quelus (1730): The Spaniards, who were first acquainted with Chocolate after the Conquest of the new World, have laid it down for an undoubted Truth, that Chocolate is cold and dry, participating of the Nature of Earth. They have supported this Determination neither with Reason nor Experience; nor do they know from whence they learnt it; perhaps they have taken it upon the Words, and from the Tradition of the Inhabitants of the Country. Let that be as it will, it is natural from false Principles to draw false Conclusions, of which the two principal are as follow.The first is, That Chocolate being by Nature cold, it ought not to be used without being mixed with Spices, which are commonly hot, that so they might, both together, become temperate and wholesome. This was the Jargon and Practice of those Times.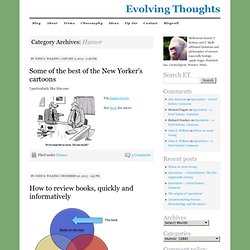 Humor | Evolving Thoughts
Kleinspiration
Access TONS of Content & Remix It to Fit Your Class! - add your voice throughout the video & insert questions to check for understanding - Education is about building a relationship with your students.
Photo Share - Online Tools and Applications on Go2Web20
This is Dragontape
NEURO SCIENCES Find out more about our nervous system in 18 animated stops. Have a look! or watch the documentary The Mystery of Memory which provides a unique insight into the secrets of the brain's astounding ability to record and recall information, and includes interviews with some of today's most prominent scientists, such as Eric Kandel, 2000 Nobel Laureate in Physiology or Medicine. Watch "The Mystery of Memory"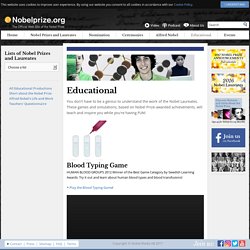 Educational Games
Piktochart- Stories from Data. Your presentation/data visualization tool.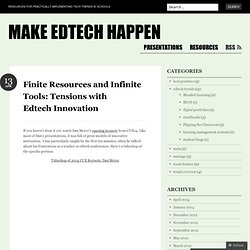 If you haven't done it yet, watch Dan Meyer's opening keynote from CUE14. Like most of Dan's presentations, it was full of great models of innovative instruction. I was particularly caught by the first ten minutes, when he talked about his frustrations as a teacher at edtech conferences. Here's a tubechop of the specific portion: Tubechop of 2014 CUE Keynote: Dan Meyer Anyone who stands up at an edtech conference keynote speaking of his frustrations with educational technology is my hero!
Make EdTech Happen
Presentation Tools
Try Wikispaces Classroom now. Brand new from Wikispaces. guest Join | Help | Sign In cooltoolsforschools Home
Una lavagnata al giorno
Le mie due classi attuano il BYOD grazie all'iniziativa dei genitori. Infatti, quando la mia attuale terza era ancora in prima, una delegazione di genitori venne da me per dirmi che desiderava fare propria l'esperienza della cl@sse 2.0 (che all'epoca era in terza) e proporre di far portare in classe dai figli i netbook o i tablet comprati in famiglia per le attività didattiche. Non mi parve vero. Lo stesso è accaduto l'anno successivo, con l'attuale seconda, che ha ereditato i netbook (ovviamente obsoleti) della vecchia cl@sse 2.0. Così nelle mie due classi, fra notebook, netbook, tablet e smartphone (autorizzato dalla dirigente per uso didattico), non c'è un alunno senza dispositivo.
Computer Teacher Resources