TED & TEDx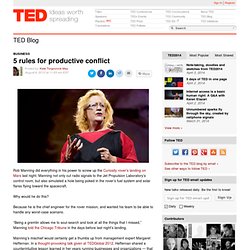 Rob Manning did everything in his power to screw up the Curiosity rover's landing on Mars last night. Manning not only cut radio signals to the Jet Propulsion Laboratory's control room, but also simulated a hole being poked in the rover's fuel system and solar flares flying toward the spacecraft.
5 rules for productive conflict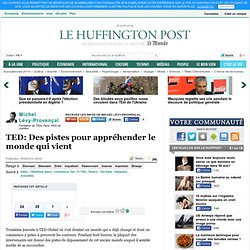 Troisième journée à TED Global où s'est dessiné un monde qui a déjà changé et dont on commence à peine à percevoir les contours.
Michel Lévy-Provençal: TED: Des pistes pour appréhender le monde qui vient
TEDxSummit: Ideas in action
TEDxEQChCh