Crafts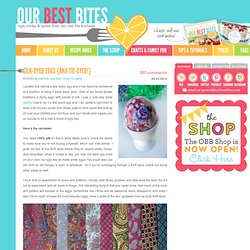 I posted this tutorial a few years ago and it has become somewhat of a tradition to bring it back every year!
We're just a little too excited about spring around here!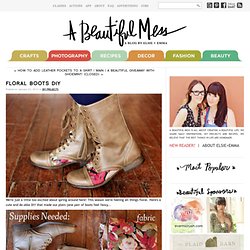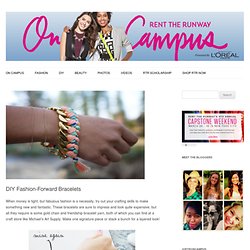 When money is tight, but fabulous fashion is a necessity, try out your crafting skills to make something new and fantastic. These bracelets are sure to impress and look quite expensive, but all they require is some gold chain and friendship bracelet yarn, both of which you can find at a craft store like Michael's Art Supply.
Make your own bird wall art with printed bird templates and a textual collage for the background.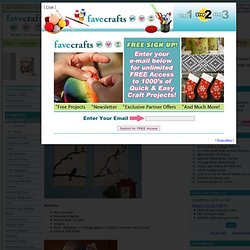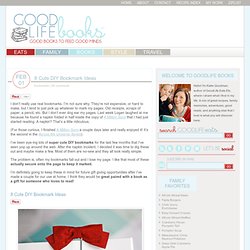 bookmarks | 23 comments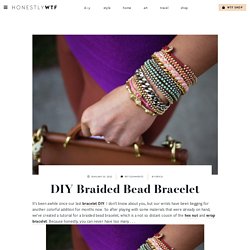 It's been awhile since our last bracelet DIY . I don't know about you, but our wrists have been begging for another colorful addition for months now.
You still have until tomorrow, July 22 to enter my first blogiversary giveaway ! Get your entries in! Have you guys heard of Pinterest ?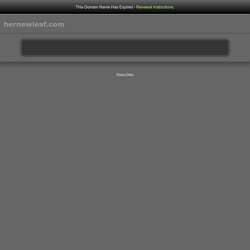 Amigurumi | craftgawker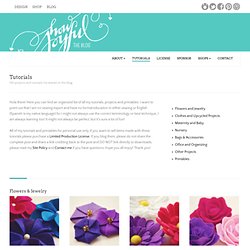 Hola there!
The Naked Sheep Knit Shop - Class Schedule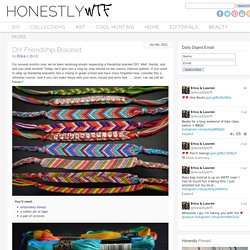 For several months now, we've been receiving emails requesting a friendship bracelet DIY.
The Knittn' Kitten: Our Inventory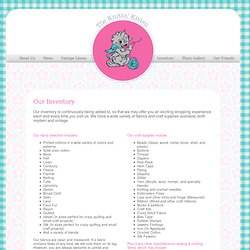 Our Inventory Our inventory is continuously being added to, so that we may offer you an exciting shopping experience each and every time you visit us. We have a wide variety of fabrics and craft supplies available, both modern and vintage.
My husband and I both have cell phones.
all / cats / dogs / birds / bunnies / bears / safari animals / forest animals / farm animals / sea animals / other animals / dolls / cartoons & games / food / transport / flowers / holidays / other patterns Scooby Doo by Erin's Toy Store