Agile Development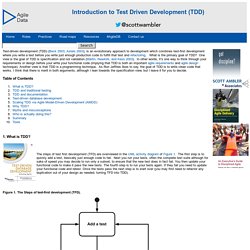 Table of Contents
Introduction to Test Driven Development (TDD)
SimpleTest - Unit Testing for PHP
Planning User stories are written. Release planning creates the release schedule .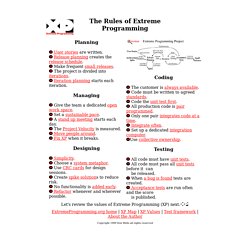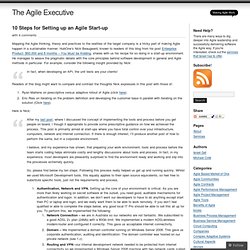 10 Steps for Setting up an Agile Start-up « The Agile Executive
Mapping the Agile thinking, theory and practices to the realities of the target company is a tricky part of making Agile happen in a sustainable manner. HubOne's Nick Beaugeard, known to readers of this blog from his post Enterprise Product: $50,000 and 8 months – You Must be Kidding , shares with us his recipe for so doing in a start-up environment.
Bug Prediction at Google