Agile Development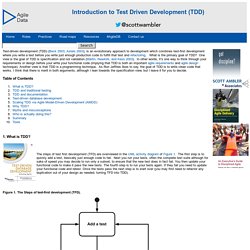 Test-driven development (TDD) (Beck 2003; Astels 2003), is an evolutionary approach to development which combines test-first development where you write a test before you write just enough production code to fulfill that test and refactoring.
SimpleTest - Unit Testing for PHP
Planning User stories are written. Release planning creates the release schedule.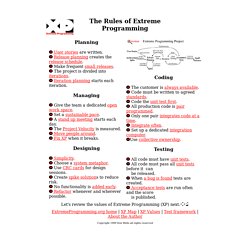 10 Steps for Setting up an Agile Start-up « The Agile Executive
What's the problem?
Bug Prediction at Google