Personal learning
BibMe: Fast & Easy Bibliography Maker - MLA, APA, Chicago, Turabian - Free. 10+ Best Apps For Your Dropbox. If you've been using Dropbox for a while, you may not have noticed that a whole ecosystem of applications have been built up to use the service.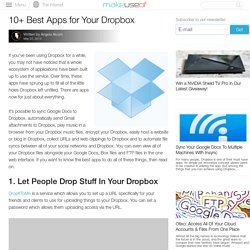 Over time, these apps have sprung up to fill all of the little holes Dropbox left unfilled. There are apps now for just about everything. It's possible to sync Google Docs to Dropbox, automatically send Gmail attachments to Dropbox, play music in a browser from your Dropbox music files, encrypt your Dropbox, easily host a website or blog in Dropbox, collect URLs and web clippings to Dropbox and to automate file syncs between all of your social networks and Dropbox.
You can even view all of your Dropbox files alongside your Google Docs, Box files and FTP files in the one web interface. How to Play Flash Content on Your iPad Using Alternative Browsers. Apps for the iPad. Quixey - The Search Engine for Apps. Home. Organization « Hot Chocolate and Cupcakes. What a great visual way to see who has turned in work… Mrs.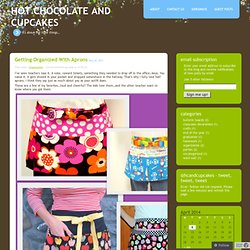 Clark uses this "gadget" as way to visually see which students have turned in their work and which students have not. Medical Animation Library. ©Copyright 2009 A.D.A.M., Inc.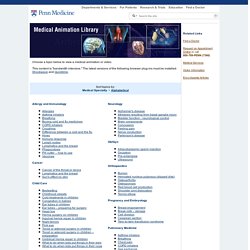 Any duplication or distribution of the information contained herein is strictly prohibited. The information provided herein should not be used during any medical emergency or for the diagnosis or treatment of any medical condition. A licensed physician should be consulted for diagnosis and treatment of any and all medical conditions. Call 911 for all medical emergencies. Search | public domain sounds. Make a homepage in minutes.
Parent iPad Info. Free Math Help - Lessons, tutoring, message board and more. Algebra, Geometry, Trig, Calculus... whatever level you're studying! Top 10 Creative Ways to Store Your Stuff. I live in a smallish condo, so I love these kinds of creative hacks.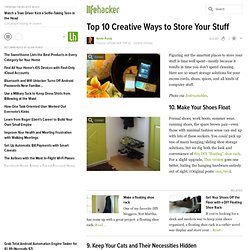 Two of my favorite and easy hacks: 1. Holophonic Sounds - Tricking Your Mind To See Alternate Realities. Neuroscience. My 5 Favorite Tablet PC Tips for Educators. With all the growing interest in tablet-based computing in schools, I thought it would be timely to share once again "My 5 Favorite Tablet PC Tips for Educators".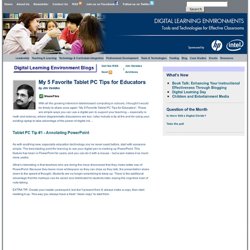 These are simple ways you can use a digital pen to support your teaching – especially in math and science, where diagrammatic discussions are key. I also include a tip at the end for using your existing laptop to take advantage of the power of digital ink… Home. The Faculty Project. iPaddiction. Using Fields in Word. First of all, let's get one thing straight: we are not talking about farmer's fields.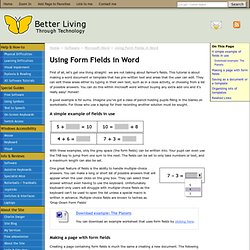 This tutorial is about making a word document or template that has pre-written text and areas that the user can edit. They can edit these areas either by typing in their own text, such as in a cloze activity, or choosing from a list of possible answers. Apps for Professional Development. Twitter App (free) Twitter is one of the most active and beneficial social networks on the web.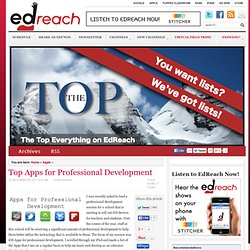 All educators would be wise to join the conversation. If you haven't used Twitter yet, I would recommend that you read these excellent blog posts: Google Voice (free) The Must-Have Guide To Helping Technophobic Educators. The following is the third in a set of 7 ' The Future of Education ' articles.
It is written by Dr. Abir Qasem , an Assistant Professor of Computer Science, and Director of Academic Computing at Bridgewater College and Tanya Gupta who has worked on technology and economic development. Lexdis - Ideas for e-Learning. Learning Port - List of Featured Resources. Bringing resource based education to our local partners Welcome | Sign up for Email Updates » 9 Results 38 results found for Featured Resources | Showing 1-20 of 38 Achieve, Inc.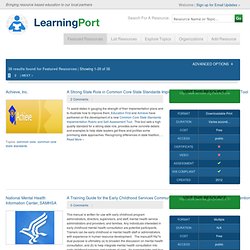 Try IT this year – Ten Techie things to try this year. 1) Build your person learning network Imagine a place where you can ask for a child-friendly video about the Battle of Hastings at 2am on a Thursday and five people point you in the direction of a perfect resource.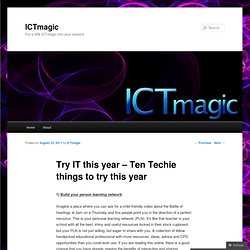 This is your personal learning network (PLN). It's like that teacher in your school with all the best, shiny and useful resources locked in their stock cupboard, but your PLN is not just willing, but eager to share with you. A collection of fellow handpicked educational professional with more resources, ideas, advice and CPD opportunities than you could ever use.
---