DIY (crafting)
I'm sure that many of you, like me, are on an eternal quest for organization. I know I'm not alone in finding the Container Store's promise of a perfect, organized life utterly seductive. But here's the thing…I don't really like purging, I love my stuff.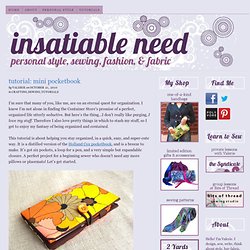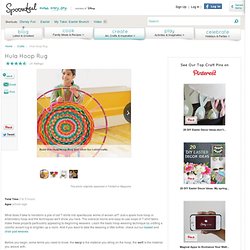 This photo originally appeared in FamilyFun Magazine Total Time 2 to 3 hours Ages school-age What does it take to transform a pile of old T-shirts into spectacular works of woven art?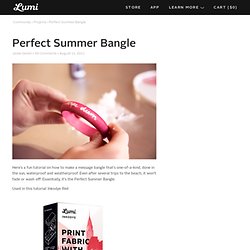 Here's a fun tutorial on how to make a message bangle that's one-of-a-kind, done in the sun, waterproof and weatherproof. Even after several trips to the beach, it won't fade or wash off! Essentially, it's the Perfect Summer Bangle. Used in this tutorial: Inkodye Red
Bags, Totes, Purses, oh my!
I was walking through Target a few weeks ago and noticed this little knit fabric headband that was not just braided together…….but woven. I decided they were charging way too much for something that could be made with t-shirt scraps. And that means free. So there you have it.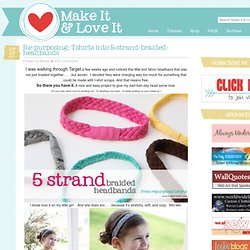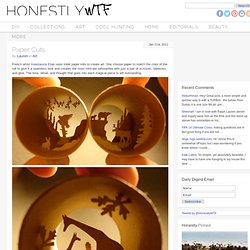 Cecilia Camouflaged With the help her assistants, make-up and body paint, Peruvian artist Ceclia Paredes seamlessly blends herself into her own intricate, botanical paintings. Unlike Liu Bolin, she carefully chooses her poses and leaves her hair unpainted, which […] Silent World With some clever camera trickery, artists Lucie & Simon have captured some of the world's most populated cities completely devoid of any human activity.