Articles
Get flash to fully experience Pearltrees
Today is International Women's Day. I feel the need to commemorate this day somehow, especially in light of recent events in the United States media. At first, I thought that I would just come up with the top 10 things that I really want my daughter to know as she's growing up; however, while I was creating this list, I realized that even though I address these words to Alex, this is advice I'd give to any young person in my life if they were to ask for it, regardless of their gender . And so, I share them here with you -- because, rightly or wrongly, it turns out these are things that I do deeply believe.
A vacation can range anywhere from a dream to a nightmare.
A British band and a group of scientists have made the most relaxing tune in the history of man, an Mp3 of which is at the bottom of this article.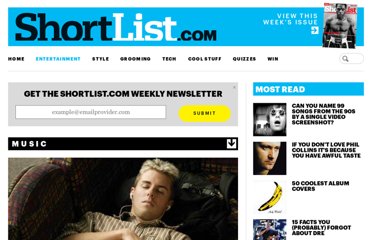 Your Existing Situation Desires to be respected by others in order to gain their trust and support for her own personal gain.
The Bechdel Test , if you're not familiar with it, is a benchmark for movies developed by Alison Bechdel in 1985 .
Human beings have honored their dead since the dawn of time – even Neanderthals buried the fallen. In fact, burial is the oldest of human rituals.
You spend some time with a person. You go out for a drink, you go to a ballgame, you get matching tattoos, you buy a timeshare in Vegas, you suck at the same giant blue margarita from the same giant pink straw, you howl at the moon and dance 'til dawn and have three unruly kids and regret only one of them. You take that person to dinner, loan him or her a copy of "Jitterbug Perfume," you hang out after work, you talk about the thrum and pulse of time, sex, dim sum, the universe.