OnlineNewspapers
5vier.de
100.000.de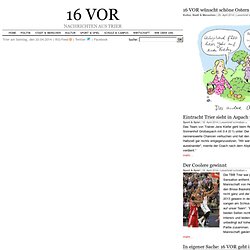 16 vor
Der Fraktionszwang habe ihm zu schaffen gemacht, mehrfach habe er gegen seine Überzeugung abstimmen müssen, erklärte Felix Brand zur Begründung, weshalb er wenige Monate vor der Kommunalwahl die Seiten wechselt. Ähnliche Gründe führte Peter Spang an, als er aus der SPD austrat, um – ebenfalls bei den Freien Wählern – sein neues kommunalpolitisches Glück zu suchen. War die FWG 2009 noch als die große Verliererin aus der Kommunalwahl hervorgegangen, ist sie nunmehr die einzige Fraktion im Rat, deren Mitglieder nicht nur allesamt an Bord blieben, sondern die während der laufenden Wahlperiode auch noch Zuwachs bekam. Unterdessen schlossen die Freidemokraten Brand am Montagabend aus der Fraktion aus und legten ihm nahe, sein Mandat niederzulegen. Das habe der Polizist schließlich "auf dem Ticket der FDP" gewonnen.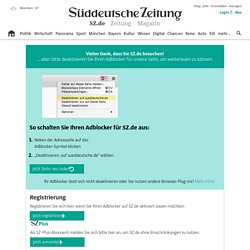 Anzeige Habsburger-Enkel "Es ist auch nicht so, dass die Familie diesen Weltkrieg verschuldet hat" Exklusiv Der Enkel des letzten Habsburger Kaisers, Karl Habsburg-Lothringen, fordert im SZ-Interview eine differenzierte Debatte über die Ursachen des Ersten Weltkriegs.
The web professional's online magazine of choice. In: Articles By Matt May Published on January 20, 2005
Accessibility From The Ground Up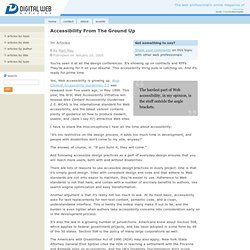 Bath, BA1 A boutique mews house, set around a central courtyard, with three bedrooms and a private roof terrace http://www.independent.co.uk/incoming/article9066622.ece/ALTERNATES/w300/bath.jpg http://zoopla.homesandproperty.co.uk/for-sale/details/30727795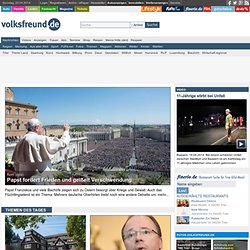 Stoffgarnitur, 5-sitzig, z.B. 10 Jahre und älter bis zu € 375,- Ledergarnitur, 5-sitzig, z.B. 10 Jahre und älter bis zu € 750,- Stoffgarnitur, 5-sitzig, z.B. 5 - 10 Jahre bis zu € 500,- Ledergarnitur, 5-sitzig, z.B. 5 - 10 Jahre bis zu € 1000,- *Je nach Zustand Ihrer Sitzgruppe beim Ankauf einer 5-sitzigen Lederland. Einfach Rechnung oder Foto Ihrer alten Sitzgruppe mitbringen.
TV
Peña Nieto detiene al 'número dos' del Gobierno de Michoacán El exgobernador interino Jesús Reyna García está siendo investigado en la Fiscalía de México. Las autodefensas lo habían acusado de proteger al cartel de Los Caballeros Templarios Panamá inaugura el primer metro de Centroamérica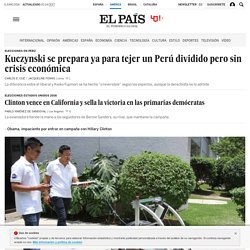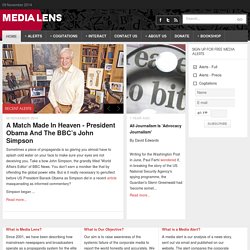 By David Edwards What does it mean when a notoriously profit-driven, warmongering, climate-killing media system mourns, with one impassioned voice, the death of a principled freedom fighter like Nelson Mandela? Does it mean that the corporate system has a heart, that it cares? Or does it mean that Mandela's politics, and the mythology surrounding them, are somehow serviceable to power?
The New York Times - Breaking News, World News & Multimedia