Cookin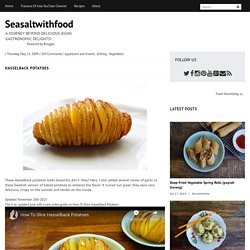 These Hasselback potatoes looks beautiful, don't' they? Here, I also added several cloves of garlic to these Swedish version of baked potatoes to enhance the flavor. It turned out great, they were very delicious, crispy on the outside and tender on the inside..
I found these helpful charts last week and just had to share! Both of these beauties are from Chasing Delicious (aka one of the most fab foodie blogs out there)! Aren't they faaaaabulous?! Buy them here.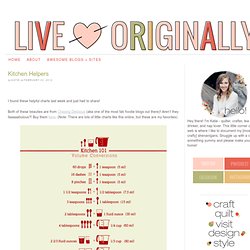 Яхния от грах - Рецепта за Яхния от грах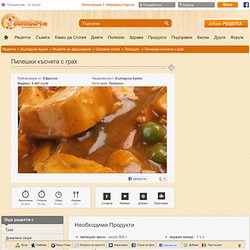 Пилешки късчета с грах - Рецепта за Пилешки късчета с грах
Пилето се нарязва на парчета и се изпържва леко в мазнината. Изважда се и в същата мазнина се прибавят последователно да се задушават ситно нарязаните лук и морковите на кубчета. Когато омекнат морковите, се прибавят грахът, доматеното пюре, червеният пипер, черният пипер, 1 чаена чаша топла вода и месото. Ястието се посолява на вкус и се оставя да ври на слаб огън до готовност.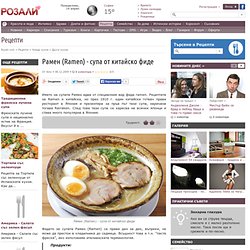 Името на супата Рамен идва от специалния вид фиде ramen. Рецептата за Ramen е китайска, но през 1910 г. един китайски готвач прави ресторант в Япония и презентира за пръв път тази супа, наричана тогава Rairaken. След това тази супа се харесва на всички японци и става много популярна в Япония. Фидето за супата Рамен (Ramen) се прави ден за ден, въпреки, че може да престои в хладилника до седмица.
Рамен / Други кухни / Рецепти от Rozali.com Други кухни
Продукти: 300 гр. грах 200 гр. пилешко
Грах с пилешко месо » Вкусно и красиво!
A sweet and tangy watermelon lime sorbet is a great way to cool off in the summer. As a bonus, this recipe is frozen back in the watermelon rind and cut off into slices. It's hot. The type of heat where when you step outside the door and your skin is wet before the door swings shut behind you.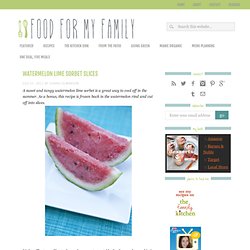 Пилешка супа ~ Домашно приготвена храна
If french fries and onion rings ever got married and had a baby, I think it would be something like this…a potato ring. You have a light and crispy outer coating with a soft potato and caramelized onion center…why? Because we can I guess, who knows…but it's kind of fun, right?!