e-learning
Get flash to fully experience Pearltrees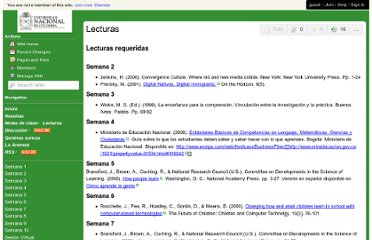 Semana 2 Jenkins, H. (2006).
There are tons of free textures and background images online.
There are technical issues which mean that the Teaching and Learning Programme ( http://tlp.excellencegateway.org.uk ) website is currently not available.
Title – Blooming Up: Teaching the Art of Questioning By – Marcy Winograd Primary Subject – Language Arts Secondary Subjects – Language Arts Grade Level – 6-12 Concept: Levels of Questioning
The Internet Is Rich With Free Tools for Educators. Here's A Bunch.
Introduction