Education
Tuts+ Crafts & DIY Tutorials
Top 10 Online Graphic Design Courses | Web TeacherWeb Teacher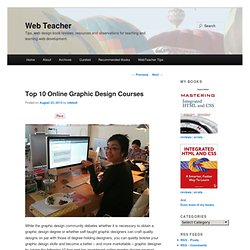 While the graphic design community debates whether it is necessary to obtain a graphic design degree or whether self-taught graphic designers can craft quality designs on par with those of degree-holding designers, you can quietly bolster your graphic design skills and become a better – and more marketable – graphic designer by taking the following 10 free and low-investment online graphic design courses. Teach Yourself Graphic Design This PSD Tuts Plus self-study online course teaches the basics of graphic design. Following a standardized curriculum, you'll learn graphic design theory and the best practices you need to build a strong foundation in design. Graphic Design Theory? Published on design authority AIGA's website, Helen Armstrong's outstanding article lends perspective into graphic design theory.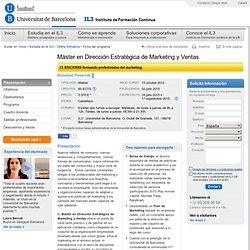 Máster en Dirección y Gestión de Marketing | Presencial
Tres razones para escogerlo Mejora tus competencias profesionales mediante una metodología innovadora, activa y participativa, y a través de las sesiones de debate, seminarios y conferencias impartidas por los especialistas del sector. Desarrolla un plan integral de marketing basado en empresas reales y casos Harvard, acompañado y tutorizado por profesionales del marketing.
Máster en Gestión de Marketing
Sus datos se incluirán en un fichero de EAE ISFU SL para gestionar la relación con Ud. Trataremos sus datos para informarle (vía postal, telefónica, presencial y/o telemática) sobre nuestros productos y/o servicios salvo que se oponga marcando esta casilla: Ud. consiente que – incluso finalizada nuestra relación – EAE ISFU SL comunique sus datos a Círculo de Lectores, S.A. y a las empresas del Grupo Planeta relacionadas en www.planeta.es que desarrollen su actividad en los sectores editorial, formación, cultura, ocio, coleccionismo, textil, seguros privados, gran consumo y joyería, para que le informen (vía postal, telefónica, presencial y/o telemática) de sus productos y/o servicios, salvo que se oponga marcando esta casilla: Ud. consiente que EAE ISFU SL le remita (vía postal, telefónica, presencial y/o telemática) información de empresas que desarrollen su actividad en los sectores citados en el párrafo anterior, salvo que se oponga marcando esta casilla:
Requisitos y admisión - EAE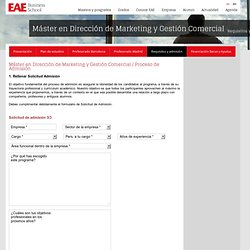 Rejecting the status quo & rebelling against mediocrity
1. What even is this place? Oh, you're in for a liquor-filled chocolate treat.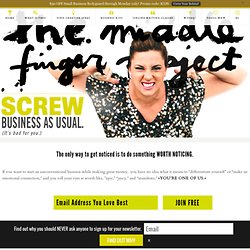 No Procrastinating Assholes Here |
The Foundation for the Advancement of Marketing Excellence in Entrepreneurs is proud to offer an extensive array of resources to help small and medium sized companies improve how they grow profitable, sustainable, long-term customer revenue steams - the lifeblood of every company! We do this by providing free resources, training programs, and guidance to both entrepreneurs and consultants. We believe these valuable training programs will help small businesses address key marketing and business development challenges and grow their firms. Thank you for visiting this website and please take some time to explore our many tools.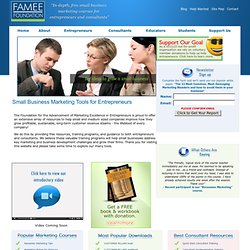 Small Business Marketing Programs - Free Courses - The FAMEE Foundation
Business Ideas | Small Business Ideas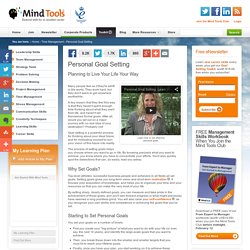 Personal Goal Setting - Goal Setting Tools from MindTools.com - StumbleUpon
Planning to Live Your Life Your Way Set powerful goals with James Manktelow & Amy Carlson. Many people feel as if they're adrift in the world. They work hard, but they don't seem to get anywhere worthwhile.
A Story that Needs to be Told We all like a good story. We enjoy being caught up in someone else's drama. We seek out thrillers and horror films, and we feel a vicarious excitement as our heroes and heroines are put through terrible trials for our viewing pleasure. Will they get together?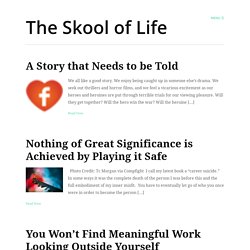 Riding the Waves of Personal Development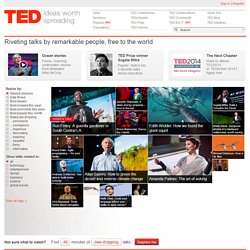 Gabby Giffords and Mark Kelly Be passionate. Be courageous. Be your best. On January 8, 2011, Congresswoman Gabby Giffords was shot in the head while meeting constituents in her home town of Tucson, Arizona.
TED: Ideas worth spreading
HBR Blog Network
By Josh Kaufman Read the #1 International Business Training Bestseller! Order your copy now... "I've run across few people who conceptually 'grok' how to get things done better than Josh Kaufman." - David Allen, author of Getting Things Done
The Personal MBA - Master the Art of Business - Josh Kaufman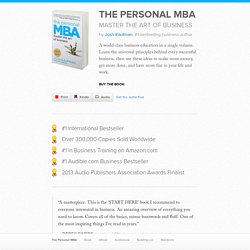 Fluent in 3 months
Free Online Course Materials | MIT OpenCourseWare