Pics
National Geographic Photo Contest 2011 - Alan Taylor. National Geographic is currently holding its annual photo contest, with the deadline for submissions coming up on November 30.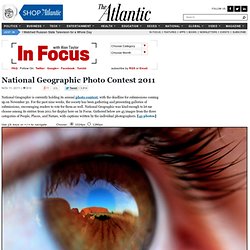 For the past nine weeks, the society has been gathering and presenting galleries of submissions, encouraging readers to vote for them as well. National Geographic was kind enough to let me choose among its entries from 2011 for display here on In Focus. Gathered below are 45 images from the three categories of People, Places, and Nature, with captions written by the individual photographers. [45 photos] - StumbleUpon. Kait - StumbleUpon. 40 Amazing Full HD Wallpapers. By Humza / November 14, 2011 If you are looking for a new wallpaper, and want something sharp and awesome at the same time, you might want to look ahead as we post some 40 amazing wallpapers (from random categeories) in their Full HD resolution (1920×1080 and 1920×1200).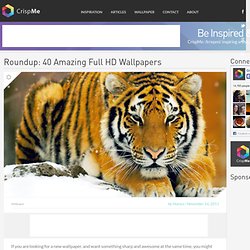 The credits of the artists (if any) are unknown. If you know any of the artists who made any artwork found below, please contact us, or leave a comment. Browse & Simple Desktops - StumbleUpon. Npp-launch-arc-1600.jpg?1320382358 from livescience.com. 62832_0_1608x1407.jpg from nationalgeographic.com. 51 Breathtaking Post-Apocalypse Wallpapers. Humanity has an obsession with its own destruction.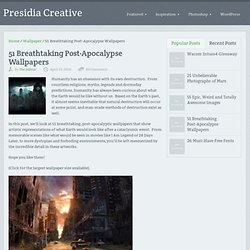 From countless religions, myths, legends and doomsday predictions, humanity has always been curious about what the Earth would be like without us. Based on the Earth's past, it almost seems inevitable that natural destruction will occur at some point, and man-made methods of destruction exist as well. In this post, we'll look at 51 breathtaking, post-apocalyptic wallpapers that show artistic representations of what Earth would look like after a cataclysmic event. From memorable scenes like what would be seen in movies like I Am Legend or 28 Days Later, to more dystopian and forboding environments, you'll be left mesmerized by the incredible detail in these artworks. 60 Most Incredible Examples of Icon Design. Lofted Forest Home: Organic Curves & Natural Materials | Designs &I... - StumbleUpon.
Good things come to those who wait – particularly in a work of uniquely detailed and highly curved architecture.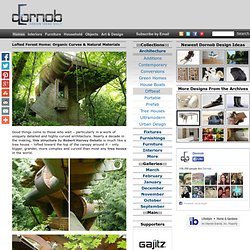 Nearly a decade in the making, this structure by Robert Harvey Oshatz is much like a tree house – lofted toward the top of the canopy around it – only bigger, grander, more complex and curved than most any tree house in the world. The perimeter of the structure is pushed out into the forest around it, curving in and out to create views as well as a sense of intimacy with the coniferous and deciduous tree cover. The wood and metal detailing is incredible in its variety and customization – each piece designed to fit a particular form and function. Wood and stone carry naturalistic themes from the outside in and even the metal looks naturally rusted. The curved, organic mix of materials continues to the interior of this elevated forest home – a conceptual play on the fluidity and complexity of music (the source of inspiration for the architect and client in the design). 60seconds.jpg from go-gulf.com - StumbleUpon.
64489_1228413956_large.jpg from cgsociety.org - StumbleUpon. Earth Colossus by *Chase-SC2 on deviantART. 0515wallpaperys-15_1600.jpg from nationalgeographic.com. FeelAfraid.Com. Gifs. Steal Remote. WE IN SPAACE. Illusions/Tricks. Panoramas. Man on Elephant Tusks. Ghost Park. Hurricane Katrina killed this clown.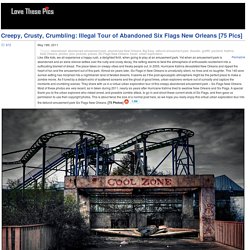 According to the photographer, "An abandoned Six Flags amusement park, someone spray painted 'Six Flags 2012 coming soon' on the wall above the downed head. But they were clownin.' Lightning Volcanoe.
---