Music
Dear Pandora Visitor, We are deeply, deeply sorry to say that due to licensing constraints, we can no longer allow access to Pandora for listeners located outside of the U.S., Australia and New Zealand. We will continue to work diligently to realize the vision of a truly global Pandora, but for the time being we are required to restrict its use. We are very sad to have to do this, but there is no other alternative.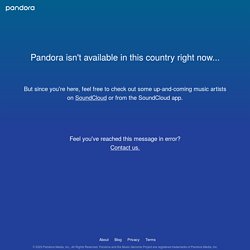 Unhear it get that damn song out of your head : file_get_contents() [ function.file-get-contents ]: Filename cannot be empty in on line Now playing: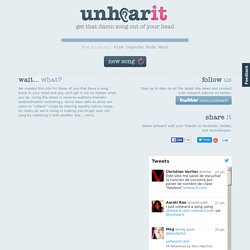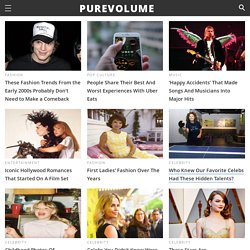 PREMIERE: Watch Rome's (From Sublime) Trippy Animated "Eighteen" Music Video Happy 4/20 y'all! Celebrate this most special day with Rome's tripped-out video for "Eighteen" animated by Vinny Scala — watch PureVolume's exclusive premiere of the clip after the jump. Read More » EXCLUSIVE: Cage the Elephant's Matt and Brad Schultz On Record Store Day In honor of this weekend's annual Record Store Day, Cage the Elephant's Matt and Brad Schultz offered PureVolume insight on their early record-discovering experiences that helped shape their musical upbringing... Read More » WATCH: Jaded Incorporated (Mayer Hawthorne + 14k) Share Video For "People Change" Mayer Hawthorne and 14KT have teamed up to create a new project called Jaded Incorporated. The duo is gearung up to release its debut album, 'The Big Knock,' and have revealed a video for its latest single, "People Change."
Maestro