Chaînes vidéo #vin
THE VIINITV
La web TV agricole Accueil Actualité Machinisme Cultures
Terre-net Web TV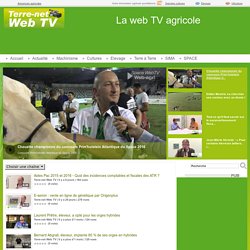 Millésima
Vigne et vin TV
Découverte du vin
Wine Folly
March 14, 2011 Gary Vaynerchuk has finally made it to episode 1,000 of Wine Library TV! It's been an amazing ride since that day in February 2006, with great guests, amazing (and sometimes awful) wines, as well as a lot of Jets talk. Today, the main focus is a huge thank you to all the Vayniacs who helped make this community…and a huge announcement from Gary. Having trouble viewing this video?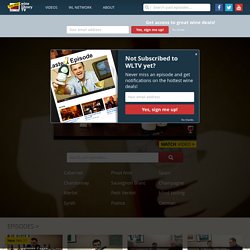 The Swartland Revolution is probably the best wine related public event in the world. It is definetely the craziest, the funniest and also the most serious one, when it goes to the quality of the wines tasted during the we. The participants to the ... read more Live from the Regions (Other)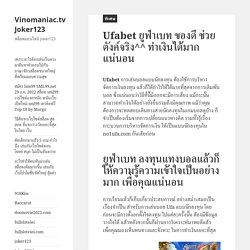 vinomaniac TV
Académie du vin
Le vin est une boisson alcoolisée obtenue par la fermentation du raisin, fruit des vignes (dont Vitis vinifera). En Europe, selon la définition légale, le vin est le produit ... Achetez et vendez vos vins aux enchères ou à prix fixe avec iDealwine, le site de référence des amateurs pour l'achat, la vente et l'estimation de vos vins. Consultez la ... Le vin blanc est un vin produit par la fermentation alcoolique de raisins à pulpe non colorée et à pellicule blanche ou noire.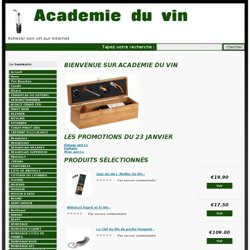 Sommelier Paris‬‏