Not So Serious Stuff
Geocities-izer - Make Any Webpage Look Like It Was Made By A 13 Year-Old In 1996
Gizoogle
Damned!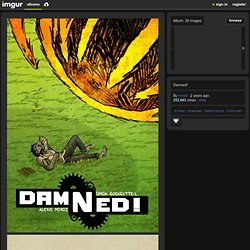 albums ×Vote for Imgur as the Best Bootstrapped Startup of 2013! Upload images browse your computer drag and drop here Ctrl + V
Draw a Stickman
Funny Facebook Status Messages and Facebook Fails
Lamebook – Funny Facebook Statuses, Fails, LOLs and More – The Original
OMG That Rocks
My Dad is a Fob — "Call me tonight when it's free." Best humorous, adorable, and loving messages from your fobby papa
Loading ... I received this text out of the blue one night when my mom and I were in different rooms of the same house. Hello.Just practicing texting.how many apricots have you had today I'm 30 years old and in my second year of medical school. I got this email from my mother today: How is school?
My Mom is a Fob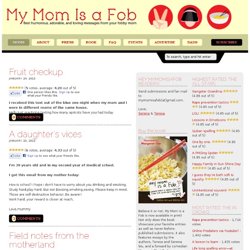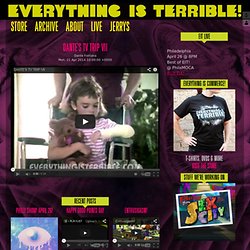 Everything Is Terrible!
Comic Relief Zero! & What A Great Crowd! So, what's the deal with Comic Relief Zero!? Sit down and shut up, so we can tell you! But seriously folks, sit down and shut up, because those dumb-faced, giggle-grabbin' goof-troupers at Everything Is Terrible!
August 10th, 2012 Facebook Contest! Entries must be in by Monday at noon EST. Have fun!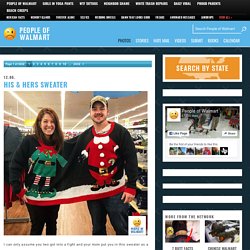 Funny Pictures at WalMart
PassiveAggressiveNotes.com
Trapped in the (Water) Closet January 14th, 2014 · 35 comments Writes Robert in Redmond, Washington: "In our office, in this particular bathroom, at this particular urinal, there strikes a phantom pisser, who finds joy in covering the floor in front of the urinal 1/8 inch deep in piss — every single day. One coworker got fed up with this and posted the following series of sticky notes.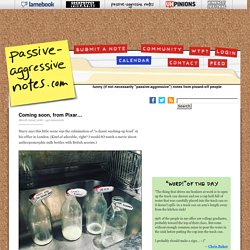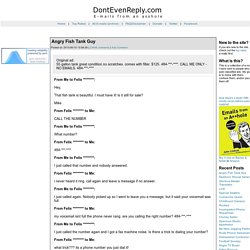 Original ad: 55 gallon tank great condition.no scratches. comes with filter. $125. 484-***-****. CALL ME ONLY - NO EMAILS. 484-***-**** From Me to Felix *********: Hey,
E-mails from an Asshole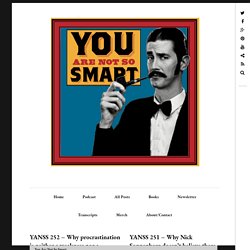 You Are Not So Smart
The Topic: Arguing The Guest(s): Hugo Mercier and Jeremy Sherman The Episode: Download – iTunes – Stitcher – RSS – Soundcloud In 2008, renowned programmer and essayist Paul Graham wrote a guide for citizens of cyberspace titled "How to Disagree." Ten years had passed since the invention of the comment section. Twitter was two years old.