Photo!!!!
15 Band Twitpics That Will Give You Tour Envy
Every day at 5pm the Sifter posts the Picture of the Day. Below you will find a collection of the Sifter's Top 50 from 2011. It's hard to imagine the year is almost over, time seems to fly faster each successive year so it's fun to take a moment and look back at the year that was. Click any of the pictures below to be taken to the individual post to learn more about the photographer and picture taken. Enjoy and stay sifty my friends!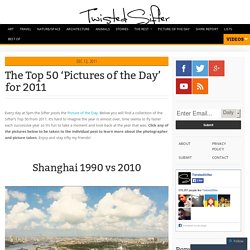 fun fun fun fun - clikr
Great news today: we will start a series of showcases that are meant to make the jaws drop! Here's the first one of the series: none of the 50 photos are photoshopped, to emphasize the natural beauty and the professionalism of the photographers. 50 scenes that cannot be seen in the daily life, 50 jewels of the photographic art! If you want to see more, also checkout: 50 More Photos That Will Blow Your Mind Landslide Hall Clouds on Fire Marpissa Muscosa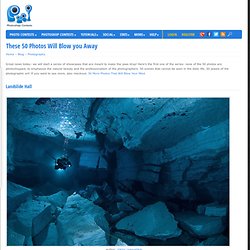 Milton Glaser, designer of "I heart NY"
Picture can speak thousands of words. Random pictures of insignificant moments always been the most important and most valuable. Photographers and painters beautifully imprint huge number of events, objects and types. Some do it by accident on the momentary desire.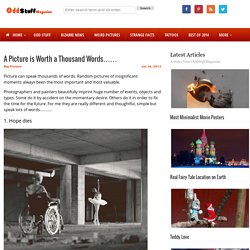 National Geographic is currently holding its annual photo contest, with the deadline for submissions coming up on November 30. For the past nine weeks, the society has been gathering and presenting galleries of submissions, encouraging readers to vote for them as well. National Geographic was kind enough to let me choose among its entries from 2011 for display here on In Focus. Gathered below are 45 images from the three categories of People, Places, and Nature, with captions written by the individual photographers. [45 photos] Use j/k keys or ←/→ to navigate Choose: