Roy Lichtenstein
Roy Lichtenstein painting sells for record £27m at Christie's auction
By Emma Reynolds UPDATED: 12:22 GMT, 9 November 2011 A painting by the late Roy Lichtenstein has sold for $43.2million (£27million) in New York - an auction record for the pop artist. The 1961 artwork is called 'I Can See the Whole Room!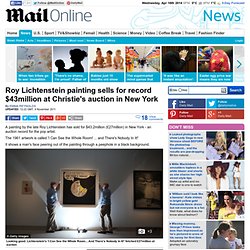 Roy Lichtenstein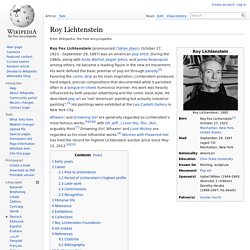 Roy Fox Lichtenstein (pronounced /ˈlɪktənˌstaɪn/; October 27, 1923 – September 29, 1997) was an American pop artist.
Over the course of his ninety-two years of life, Pablo Picasso explored a wide variety of artistic styles and techniques.
Picasso's Legacy: 5 American Artists Most Influenced by Picasso - - Reproduction Oil Painting - Art Revived
"I'm never drawing the object itself; I'm only drawing a depiction of the object - a kind of crystallized symbol of it."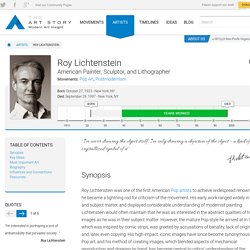 The Art Story: Artist - Roy Lichtenstein
la cara de barcelona
roy lichtenstein