iCONic Moments
So, what are you doing? It's one of the first questions we often ask friends and family. Even if the answer is just mowing the lawn or cooking dinner, it's interesting to us. It makes us feel connected and a part of each other's lives.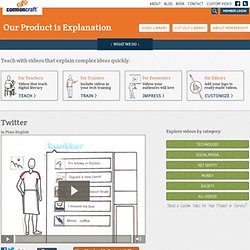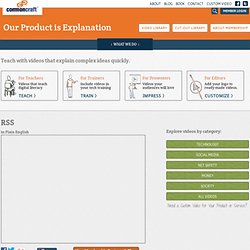 The Internet has problems. Technorati says there are 50 million weblogs, and as you can see, it's going up. This is overwhelming.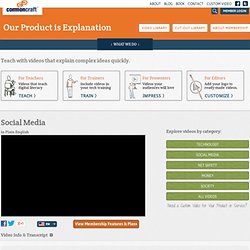 I'm sure you've heard the buzz. Social Media may be the next big thing. What's it all about?
These four friends are going on a camping trip. They need to bring the right supplies because they're backpacking. The group needs to plan and plan well, so coordination is key. They're all computer users, so they start planning with an email. It's start with one, but then becomes a barrage.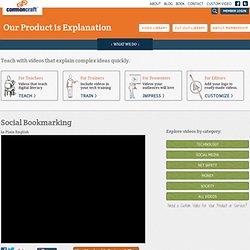 It's just too much. Did you know that there are over 15 billion web pages? To make sense of it all, we need to pluck out the best pages and save them for later. We have choices. We could bookmark or add to favorites in our web browser.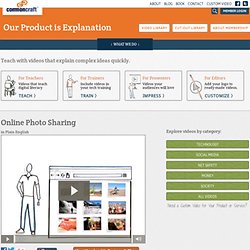 When asked what should be saved in a fire, along with family and pets, people often choose photos. If photos mean a lot to you, it's time to learn why keeping them on the web makes sense. As you know, cameras and photography have changed.
Online Photo Sharing in Plain English - Common Craft - Our Produ
Networks get things done. Whether it's sending a letter or lighting your home. Networks make it happen. To get from Chicago to Santa Fe, we need to see the network of roads that will get us there. We see that Chicago is connected to St Louis, which is connected to Dallas, which is connected to Santa Fe.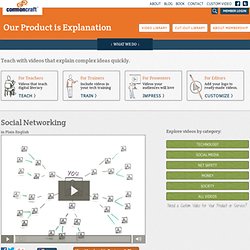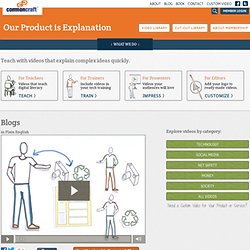 You've seen the word, you've seen the web sites and you may even have one. But have you ever wondered: What's the big deal about blogs? To make sense of blogs, you have to think about the news and who makes it.
Remember the good old days of TV and radio? Everyone would gather around to be entertained. Shows were broadcast at specific times and if you weren't there on time, you missed it <boo>. Broadcasts disappeared into the ether. Well, things have changed. Here's the big idea.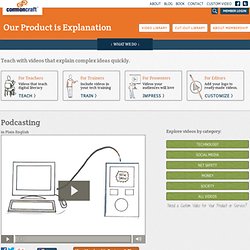 The Web may seem like a vast ocean when it comes to finding something you need. Thankfully, search engines can help turn oceans of information into small pools that make finding information easier. Before we dive in, let's talk a bit about how search works on the Web. Search engines go out and try to account for every word on every webpage. All this information is then organized for easy reference.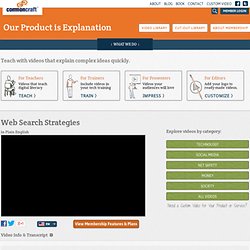 It seems like everyone is using Twitter these days. You know, sharing little messages with each other on phones and computers. It turns out that all these little messages, if you look at them all at once, become an easy way to find people, news and trends. Let's get started by visiting Twitterville. This town represents all the people using Twitter.