Música
God Created Adam and Dubstep | brian.duplantier | 8tracks internet radio stations
Free dubstep Legal Free trance Free techno Free electronica Free house music
kid cudi playlist
From the depths of his sophomoric yet mischievous mind, Doomcloud has returned to unleash his latest creation, The Masquerade. This album is aggressively smothered with four original NES productions that even the Underworld would approve of. Please experience these tunes at your own risk.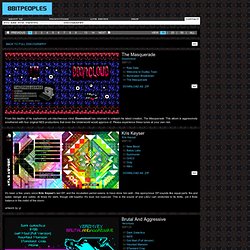 New! If you like Otomata, check out my new instrument Circuli by clicking here! Update: Click here to get Otomata for your iPhone / iPod / iPad!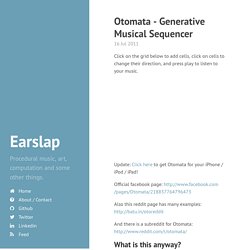 the electronc music basics to play with jaja by adrianduchateau Jan 14
▶ Tally Ho by Quartus Saul ft. Messinian by Dubstep.net
Inteligencia Colectiva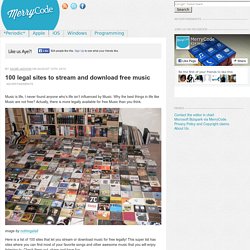 Music is life, I never found anyone who's life isn't influenced by Music. Why the best things in life like Music are not free? Actually, there is more legally available for free Music than you think.
Tjoonz.com | Get your low-frequency fix!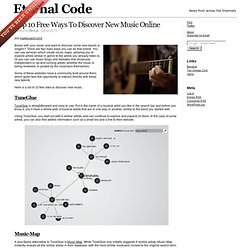 Top 10 Free Ways To Discover New Music Online – Eternal Code
[via makeuseof.com] Bored with your music and want to discover some new bands or singers? There are two main ways you can do that online.
Binary Entertainment: Los Angeles Record Label, Artist Management, & Music Blog
Jesca Hoop