Manipilation
Best Photoshop Tutorials 2011 | Photoshop Articles. The year of 2011 is almost over and it is the very time to look at its results and achievements.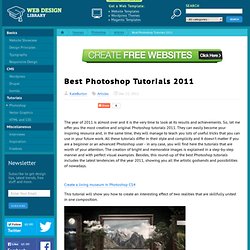 So, let me offer you the most creative and original Photoshop tutorials 2011. They can easily become your inspiring resource and, in the same time, they will manage to teach you lots of useful tricks that you can use in your future work. The Best Photoshop Tutorials of 2010 –August 2010. September Tutorial #1: The Dancer - Dynamic Liquid Splash Effect. In this tutorial we'll create an image of a Dancer with a dynamic liquid splash effect.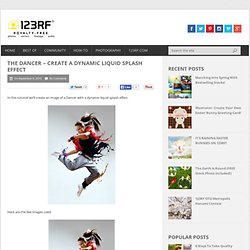 Here are the few images used: Dancer: Image ID: 5826686 © Alexander Yakovlev 123RF.com Liquid Splash: Image ID: 7311559 © ifong 123RF.com Liquid Splash: Image ID: 7409551 © ifong 123RF.com. Tutorials. Convert a Photo into Pencil Sketch using Photoshop. Mostly you see hand drawn pictures in real life of celebrities, famous places and most of other things.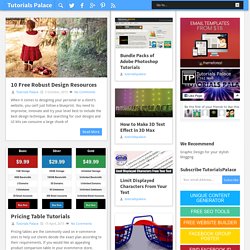 And most of people want to make their own or favorite pictures like that. Using Photoshop this is quite easy everyone can make pictures like hand drawn or pencil sketched. 50 Smoke Effects Photoshop Tutorials. 30.Create A-Smoke Photo Effect 31.Smoke Effect 32.Creating a Touching Story Scene in Photoshop.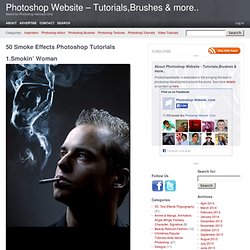 The Mindblowing Photo Manipulations of Kiyo Murakami – with Exclusive Interview. Asia is a fascinating continent to all the other parts of the world, by culture, traditions and customs.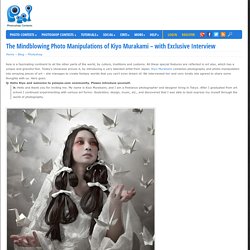 All these special features are reflected in art also, which has a unique and graceful feel. Today's showcase proves it, by introducing a very talented artist from Japan. Kiyo Murakami combines photography and photo-manipulation into amazing pieces of art – she manages to create fantasy worlds that you can't even dream of. We interviewed her and very kindly she agreed to share some thoughts with us. Make Watercolor and Marker Style Portraits with Illustrator. With this tutorial, we are going to work through ways of creating digital portrait illustrations that have a unique and somewhat tactile feel of marker and watercolor.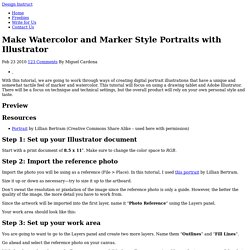 This tutorial will focus on using a drawing tablet and Adobe Illustrator. There will be a focus on technique and technical settings, but the overall product will rely on your own personal style and taste. Preview Resources Portrait by Lillian Bertram (Creative Commons Share Alike – used here with permission) Creative & Attractive Photoshop Tutorials. These handy tutorials are so creative and attractive,tutorials are basically used for your guidance which helps you for create effects in different pictures which you can see in our post.Please let us know if you like our post through comments.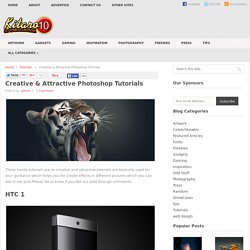 Aquatic Sounds Magical Scenes Coffee Shop Menu Design Instruct. The 100 Most Popular Photoshop Tutorials 2008. Under Articles Sometimes, you may find it difficult to look for some of the highest quality photoshop tutorials using search engines.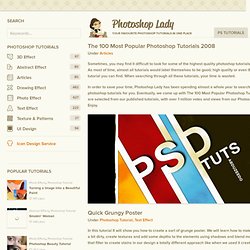 As most of time, almost all tutorials would label themselves to be good, high quality or even the best photoshop tutorial you can find. When searching through all these tutorials, your time is wasted. Making Unrealistic Things Look Possible in Photoshop CS4 - Layers Magazine | Layers Magazine. Perhaps one of the most satisfying gratifications of designing with Photoshop is the ability to create the impossible—making unrealistic things look possible.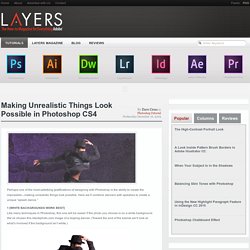 Here we'll combine dancers with splashes to create a unique "splash dance." 1 [WHITE BACKGROUNDS WORK BEST] Like many techniques in Photoshop, this one will be easier if the photo you choose is on a white background. Undress a Giraffe in Photoshop. Have you ever wanted to know what a Giraffe looks like without its spots?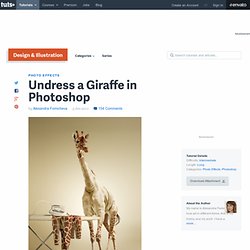 If so, this tutorial is for you, you pervert! Today, we will demonstrate how to undress a giraffe by removing its spots. We will then show how to turn its spots into an outfit that will be draped over an ironing board. Pretty cool! 40 Jaw-Dropping Photo Manipulations. Give a talented and creative Photoshop user some photographs and the possibilities are only limited to the imagination. Photo manipulations are illusions created by photo editing techniques.
There are subtle photo manipulations and there are those that depict a far-fetched illusion executed in a realistic way. The latter are normally meant to have some shock value with their audience. Playing with Displace Filter in Photoshop. I have been playing a lot with the Displace filter in Photoshop and I still get impressed with how powerful it is. Even though I have written some tutorials using it, I decided to try to recreate a different effect that I saw in one of the images submitted for the Daily Inspiration. It was a brick wall deformed like it was made of cloth. So in this tutorial, or a quick-tips I will show you how to create a curtain made of bricks or how to deform a brick wall as it was a curtain. To do that we wil use a few stock photos, layer adjustments and the Displace filter in Photoshop CS5. The technique is pretty simple and the tutorial won't take you more than 30 minutes to go through it.
20 Fantastic Photoshop Manipulation Tutorials -2010. Fantasy. 41 Nicest Photoshop Photo Effects [Photoshop Tutorials] Looking at how powerful Photoshop can be in terms of photo editing, it's probably not important if you suck at taking photographs or being labeled an amateur photographer. As long as you picked up a couple of Photoshop photo editing skills, it will still impress those who sees it. So the next time you want to publish some photos online, consider editing them so they look more impressive. Here's a compilation of 41 Nicest Photoshop Photo Effects you can take into reference. Full content after jump.
---