Foto 2
Aqueous Fluoreau on the Behance Network. 106 of the most beloved Street Art Photos – Year 2010 | STREET ART UTOPIA. More info.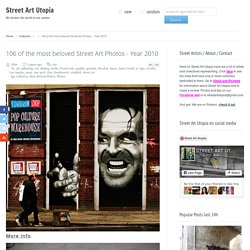 More info. More Banksy on streetartutopia.com. More info. More 3D on streetartutopia.com. More of this on streetartutopia.com. Top 20 Photography Websites | Expert Photography. No matter how good this photography website is, there's always someone else out there doing something slightly differently and always worth a little look.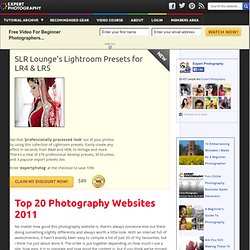 With an internet full of awesomeness, it hasn't exactly been easy to compile a list of just 20 of my favourites, but I think I've just about done it. The order is put together depending on how much I use a site, how easy it is to navigate and how good the content is, but if you think we've missed a site you love, let us know in a comment at the bottom. 1 – Pop Photo. 55 incredible examples of photo manipulation.
The Little Things on Photography Served. 30 Hilarious Print Advertisements. In today's world of interactive web-based marketing, viral campaigns and high production television commercials, the print ad remains one very powerful and effective means for advertisers to reach their audience.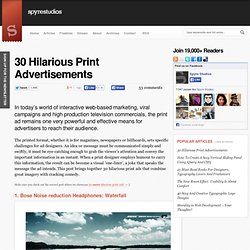 The printed format, whether it is for magazines, newspapers or billboards, sets specific challenges for ad designers. An idea or message must be communicated simply and swiftly, it must be eye-catching enough to grab the viewer's attention and convey the important information in an instant. Silhouettes in the City on the Behance Network. Some awesome pictures from the National Geographic's Photography Contest 2010. Some awesome pictures from the National Geographic's Photography Contest 2010 - WATCH THE 2011 SELECTION : National Geographic's Photography Contest 2011 - Here is some awesome pictures from the National Geographic's Photography Contest 2010, published by The Big Picture website.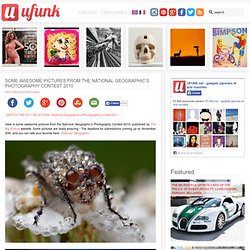 Navid Baraty. Best Pictures Of The Decade: The Noughties. TotallyCoolPix is all about the images and this is a retrospect all about the years 2000-2010 aka The Noughties.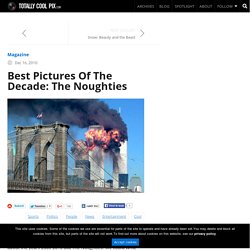 We could write about September 11th 2001 or the tsunami or countless earthquakes or the Middle East conflict or Barack Obama or Michael Schumacher or Saddam Hussein or Facebook or the human race. But we'll let the pictures speak for themselves. Pg_folly. Spellbinding Stories (20 photos) Photographer Andrew Smith of Cuba Gallery not only shoots amazing photos, he uses Adobe Lightroom in post-production to make them even more visually stunning.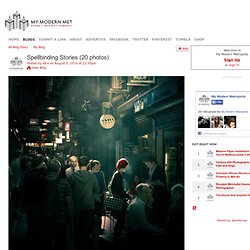 His photos have that retro and slightly cinematic feel to them, as if you're seeing a frozen moment of an old film. By controlling the colors, tones and lighting, Smith creates spellbinding stories that make you feel lost in his world. The Dark Side of Light. on the Behance Network. Take a Little Trip (8 photos. All photos © Matt Sartain.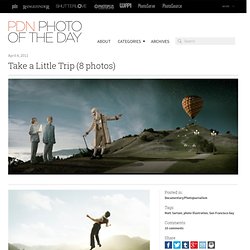 Above: Levitation. California based photographer Matt Sartain concepts, shoots, retouches and often styles his own work which is influenced by his love of storytelling. He has been published in The New York Times Magazine and in the pages of PDN as part of the PIX Digital Imaging contest. He lives and works in a floating home on the San Francisco bay. See how Sartain composites the image above, in the Anatomy of a Shot. Endless Interestingness. BEFORE I DIE I WANT TO... The Polaroid Project :: An international community exploring what it means to live life to the fullest.
40 Astounding Examples of Abstract Photography. Tom Reaume said: The images are stunning to look at, but they are generally close-up images of something in front of the camera, mostly architecture I suspect.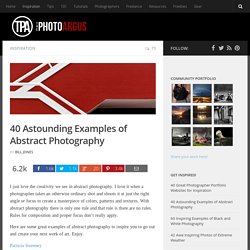 They are still snapshots. To understand what I mean by abstract photography, visit tom4photos.com. These are anti-still photographs. G A L L E R Y. 41 Amazing Conceptional under water set me free photo's by Elenakalis.
---