Fantasy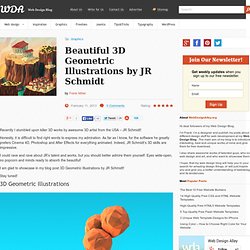 Beautiful 3D Geometric Illustrations by JR Schmidt
Recently I stumbled upon killer 3D works by awesome 3D artist from the USA – JR Schmidt! Honestly, it is difficult to find right words to express my admiration. As far as I know, for the software he greatly prefers Cinema 4D, Photoshop and After Effects for everything animated. Indeed, JR Schmidt's 3D skills are impressive. I could rave and rave about JR's talent and works, but you should better admire them yourself.
Mattias Adolfsson animates buildings in amazing ways with the stroke of a pen, first drafted in pencil, followed by splashes of mellow color that slowly bring them to life. He sells prints (and some originals) of his work on Etsy, features examples on Behance, and has recently released a book compiling images of choice examples, from stomping architectural monstrosities to improbably tall and thin structures as well as buildings that fly, float, spin in the air or even soar through space. The subjects, as you can see, range but tend to focus on built environments with a Steampunk-like nostalgia for vintage styles and historic decor, splicing bits and pieces with Dutch, German, Gothic, Renaissance, Roman and Greek roots (and with enviably reckless abandon).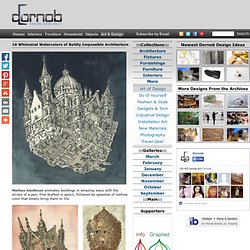 10 Whimsical Watercolors of Boldly Impossible Architecture
Фото и рисунки, арт и креативная реклама
A Separate Reality 03 on Behance
DAILY LIFE IN A DREAM on Behance
CEPHALOPODOPTERA on Behance
Daniel Danger
Art prints: 30 awesome and modern artworks we should buy now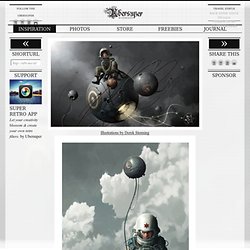 Illustrations by Derek Stenning
Illustrations by Derek Stenning Stunning astronaut illustration series called Entartete Kunst by Derek Stenning. Don't miss his blog and Flickr stream! 8th of December 2010 Probably Related Kiwis shave
Cgunit - Online Gallery: Chris+Appelhans
The Awesome Tom Bagshaw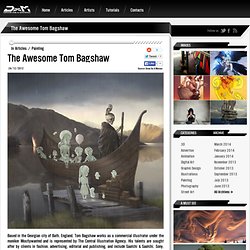 Based in the Georgian city of Bath, England, Tom Bagshaw works as a commercial illustrator under the moniker Mostlywanted and is represented by The Central Illustration Agency. His talents are sought after by clients in fashion, advertising, editorial and publishing, and include Saatchi & Saatchi, Sony, the BBC, Kraft and GQ. He has done front cover illustrations for a group of select publishing houses – Future Publishing, Scholastic and Random House to name a few. – www.mostlywanted.com Chek him at www.mostlywanted.com
Prepare for nightmares! These intense and eerie illustrations are the work of Russian mastermind Mezamero (who's real name is Viktoria). Her work on Deviant Art towers over much of the other submissions on the site, to date she's nearly had a staggering 500,000 views.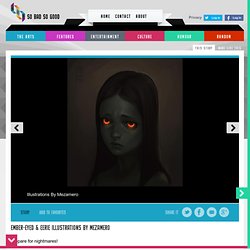 Smashing Picture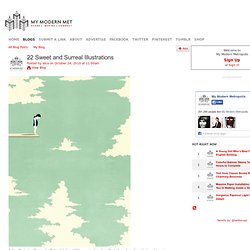 Italian illustrator Alessandro Gottardo's beautiful, open and inviting illustrations have been featured in major newspapers and magazines including The New York Times, The Wall Street Journal, TIME, The Economist and Newsweek among others. He's won numerous awards including the gold medal from The Society of Illustrators New York in 2009. Gottardo's clever illustrations show us why a minimalist approach can go a long way in telling a story.
itchy animation - quirky illustration and characters by Richard Yot