Actions
Photoshop actions are the best — they save time and make you more productive during post-processing.
24 Really Cool Photoshop Actions To Enhance Photography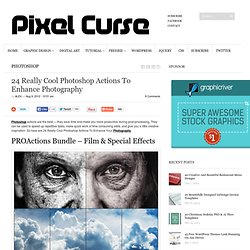 Color plays a major role in photography. It helps set the mood and tone of an image, but it is determined by the type of light present during a shoot. Photographers don't always have control over this.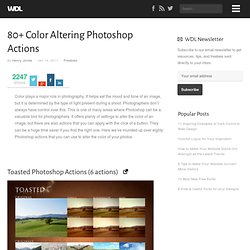 When it comes to Photoshop, the possibilities are limitless. The beauty of Photoshop is that you don't really need to spend thousands of dollars for photography schools as you can work some magic right at home. My favorite Photoshop effect hands down is the " lomo effect " as images tend to reverberate with joy.
zedomax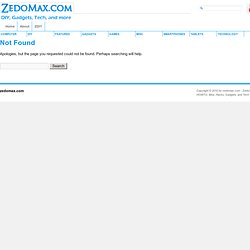 10 Photoshop Actions to Create Instagram Style Effects
Instagram is one of the most popular apps for the iPhone, allowing users to quickly and easily apply retro style filters to their snapshots to create trendy effects based on authentic photography techniques. You don't have to limit these effects to your iPhone photos, this post rounds up a collection of high quality Photoshop Actions that will recreate all your favourite vintage and retro styles on your high res photos with the click of a button.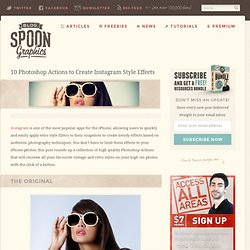 Photoshop CS5 Actions | 22Pixels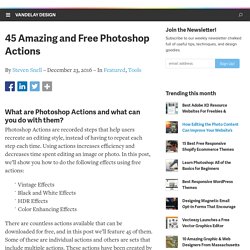 Published in Tools Photoshop actions allow designers and photographers to automate common sequences for increased efficiency.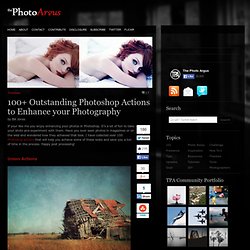 Freebies by Bill Jones If your like me you enjoy enhancing your photos in Photoshop.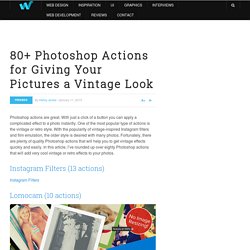 Photoshop actions are great. If you're not familiar with actions, they are simply prerecorded adjustments made to a Photoshop file that can be saved and applied to other projects.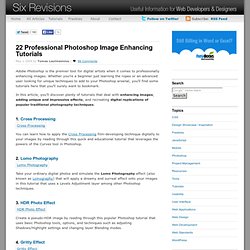 Adobe Photoshop is the premier tool for digital artists when it comes to professionally enhancing images.