Psychology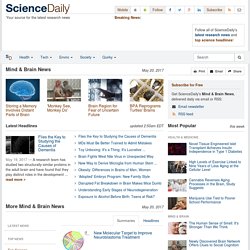 Mind & Brain News
Browse News Stories 1 to 10 of 30,218 stories Superhero Supercomputer Helps Battle Autism March 26, 2013 — When it officially came online at the San Diego Supercomputer Center in early January 2012, Gordon was instantly impressive.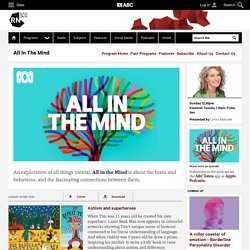 We feel we should be able to recall all sorts of things at will—but how often do our individual memories fail us? As part of a study on social memory, a group of cognitive psychologists and philosophers heard the shared histories of long term married couples to investigate how they combine their memories. The strategies they use could help people with dementia.
Table of Contents for Psychology: An Introduction by Russ Dewey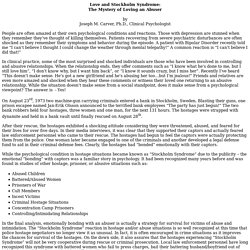 Love and Stockholm Syndrome: The Mystery of Loving an Abuser by Joseph M.
Love and Stockholm Syndrome