Psychology
Mind & Brain News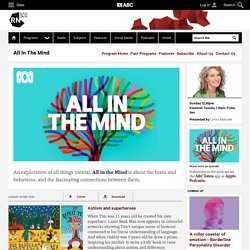 The surprising science of sleep and daydreaming. Letting your mind wander involves complex brain activity and facilitates problem solving, creativity and even enhances our sense of identity. Also, scientific sleep studies are showing that our memory can be enhanced and we can learn new things ... all while we're quietly snoozing.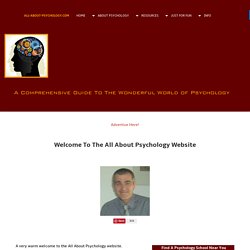 A very warm welcome to the All About Psychology website. My name is David Webb and I've had a passionate interest in studying and teaching this fascinating topic for over 20 years. This website was launched in March 2008 and is designed to help anybody looking for detailed information and resources. I sincerely hope that you find it useful and engaging.
Depression Quest is an interactive fiction game where you play as someone living with depression. You are given a series of everyday life events and have to attempt to manage your illness, relationships, job, and possible treatment. This game aims to show other sufferers of depression that they are not alone in their feelings, and to illustrate to people who may not understand the illness the depths of what it can do to people.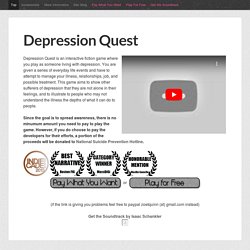 Depression Quest: An Interactive (non)Fiction About Living with Depression
Prescription Drug Help for buprenorphine addiction April 17th, 2014
Addiction Blog - "a" is for addiction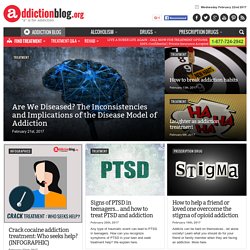 If you have trouble reading the text on these pages against the background, increase the text size. This is done easily using the menus in any browser. Alternatively, you can press control+plus (hold down the control key and plus key) to magnify a page. The Firefox and Chrome browsers offer add-ons to put zoom in and zoom out buttons on your toolbar, and the Chrome extension called Autozoom performs a zoom automatically on every page. The pages of Psychology: An Introduction were designed to re-flow automatically.
Table of Contents for Psychology: An Introduction by Russ Dewey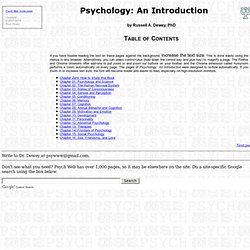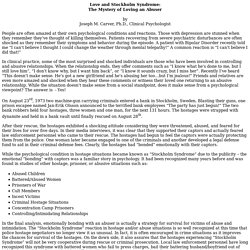 Love and Stockholm Syndrome: The Mystery of Loving an Abuser by Joseph M.
Love and Stockholm Syndrome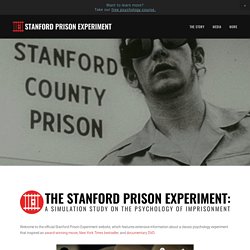 Welcome to the Stanford Prison Experiment web site, which features an extensive slide show and information about this classic psychology experiment, including parallels with the abuse of prisoners at Abu Ghraib. What happens when you put good people in an evil place? Does humanity win over evil, or does evil triumph? These are some of the questions we posed in this dramatic simulation of prison life conducted in the summer of 1971 at Stanford University. How we went about testing these questions and what we found may astound you.