PhoneGap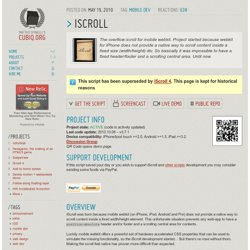 This script has been superseded by iScroll 4 .
Jinja2 is a modern and designer friendly templating language for Python, modelled after Django's templates.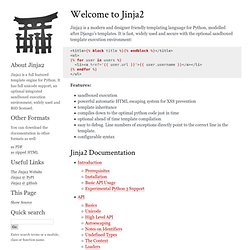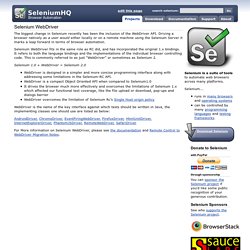 Selenium WebDriver
The biggest change in Selenium recently has been the inclusion of the WebDriver API. Driving a browser natively as a user would either locally or on a remote machine using the Selenium Server it marks a leap forward in terms of browser automation. Selenium WebDriver fits in the same role as RC did, and has incorporated the original 1.x bindings. It refers to both the language bindings and the implementations of the individual browser controlling code.