Internet
Reliable Military News and Military Information
Brain Reflection Test This is a simple but effective exercise to test the reflection of your brain, the faster the better, try to get a score of 0.20 second on the first brain reflection test, also there is a second Reflex Test, try to get 58 points in that one, If you do achieve these two goals then you're very fast, and we should congratulate you! Brain Creativity Being creative is a good thing; in fact it's essential if we want to make our life better. Stimulating areas of your brain is a healthy process, in this page we will try to wake up (if dormant) the brain creativity potential, SilverSphere has 25 levels, let's see how far you could go. Memory Test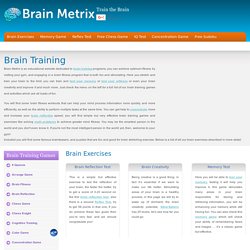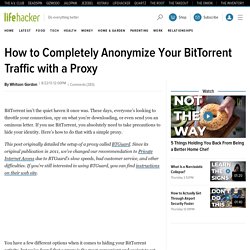 I've been using BTGuard and have had no issues as of yet, no threatening ISP letters either. I can see where their customer service might not be very good, but I've not had to use them. I'm stuck with them another year since I was afraid of some recent rumors about the Credit Card companies blocking payments to such services. I immediately logged in, saw they still took CC payments, and paid for another year.
New! If you like Otomata, check out my new instrument Circuli by clicking here! Update: Click here to get Otomata for your iPhone / iPod / iPad!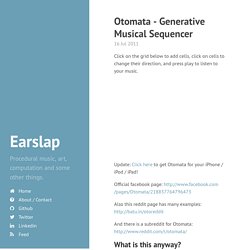 Thesaurus.com My Synonyms (0) increase listen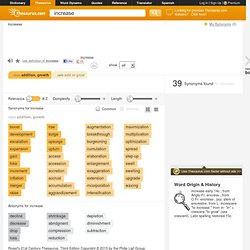 Increase Synonyms, Increase Antonyms
Wisconsin Salary Paycheck Calculator | Payroll Calculator | Paycheck City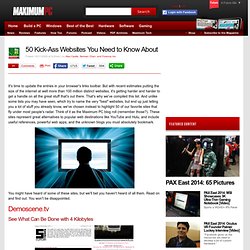 It's time to update the entries in your browser's links toolbar. But with recent estimates putting the size of the internet at well more than 100 million distinct websites, it's getting harder and harder to get a handle on all the great stuff that's out there. That's why we've compiled this list. And unlike some lists you may have seen, which try to name the very "best" websites, but end up just telling you a lot of stuff you already know, we've chosen instead to highlight 50 of our favorite sites that fly under most people's radar. Think of it as the Maximum PC blog roll (remember those?).
Spy & Counterspy