Photos
Dalai Lama images and photos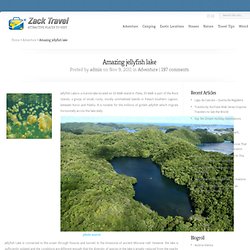 Jellyfish Lake is a marine lake located on Eil Malk island in Palau. Eil Malk is part of the Rock Islands, a group of small, rocky, mostly uninhabited islands in Palau's Southern Lagoon, between Koror and Peleliu. It is notable for the millions of golden jellyfish which migrate horizontally across the lake daily.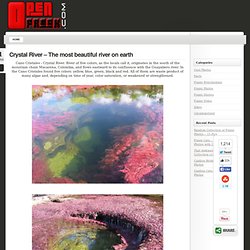 Cano Cristales - Crystal River.
Showcase of the Week - Katie Lee
supermoon-2011-sandy-adams-dc-2.jpg (JPEG Image, 575x383 pixels)
sadness on sunday morning by Fitra Pranadjaja
Nature photography refers to a broad variety of photography taken outdoors and loyal to displaying natural rudiments such as landscapes, wildlife, plants, and close-ups of natural scenes and textures. Nature photography tends to put a stronger stress on the artistic value of the photo than other photography genres, such as photojournalism and documentary photography. Here is our variety of outside photography captured by Angus Clyne that is devoted to displaying the world's natural rudiments such as vegetation, wildlife, landscapes, and other natural scenes.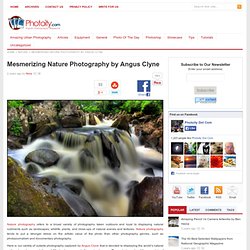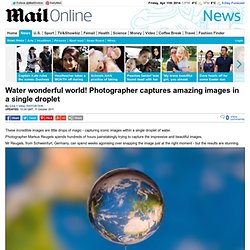 Water wonderful world! Photographer captures amazing images in a single droplet
By Daily Mail Reporter UPDATED: 10:34 GMT, 11 October 2011
Long Exposure Photography at SFO - Telstar Logistics