Semantic web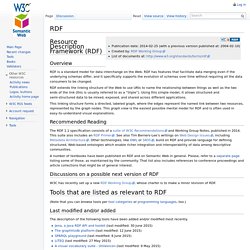 From Semantic Web Standards
Much like a relational database, one stores information in a triplestore and retrieves it via a query language. Unlike a relational database, a triplestore is optimized for the storage and retrieval of triples.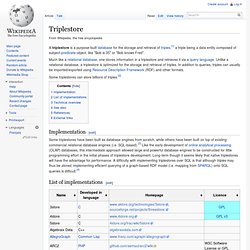 Triplestore
AI3 Assembles 26 Candidate Tools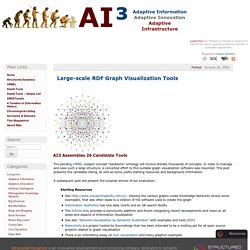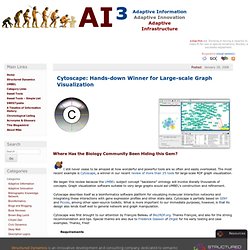 Cytoscape: Hands-down Winner for Large-scale Graph Visualization
I still never cease to be amazed at how wonderful and powerful tools are so often and easily overlooked. The most recent example is Cytoscape, a winner in our recent review of more than 25 tools for large-scale RDF graph visualization. We began this review because the UMBEL subject concept "backbone" ontology will involve literally thousands of concepts.
tutorial