Funny
Back in my day. Notice. LSD. Badass Woody. Girl Equation. Every Goddamn Time. Bad Love. Insane Barbie. Sea Cow. Dominoes Win. Bohemian-rhapsoda-23378-1299518455-7.jpg (JPEG Image, 600x462 pixels) A Round Tuit. JAMES FACE - OLI + ALEX. Never Gonna Give Up Trolling at Kontraband. Apology Paper. Lost Camera. The System 472: Road Sage. UPDATE: The Quirky Nomads Podcast has made this comic into a radio production!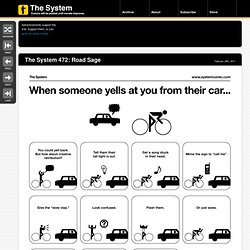 More info here » ALSO: Now avaiable as an 11×17 print! Check it out here. This is a followup to one of the more popular comics in the archive, famously featuring "figure out purple". Hitting conflict in the face with more conflict never seems to help, as both sides immediately identify the other as the enemy and shut off any ability to listen to reason. Planning Vs. The Internet. Channel ATE. They Will Never Have A Girlfriend | Smosh. Real Life Version of Up. Number Munchers. "_____" will "_____" you. 50 Cent is a Pussy. The comparison alone is irreverent, but maybe it says a little about whom we idolize today.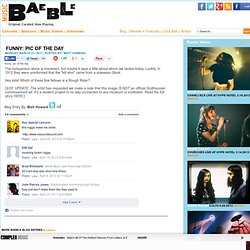 Luckily, in 1912 they were uninformed that the "kill shot" came from a sideways Glock. Hey kids! Which of these fine fellows is a Rough Rider? [3/28: UPDATE: The artist has requested we make a note that this image IS NOT an official Smithsonian commissioned ad. Grimlens. Japan You Suck at Art. Drugs explained with animated GIFs by Alice in Wonderland. The 6 Crappiest Interview Questions. How Women And Men See Colors. They Will Never Have A Girlfriend | Smosh. Zombie Love. Don't Be A Negatron. Forged F. Procrastination Flowchart. Shroom. Declaration of Romantic Intent. Astounding Video Game Propaganda. Wtf dinosaur.
---