Videos
It's a little unfair when one sibling becomes a world-famous billionaire and the other is left behind with a ho-hum, average lifestyle, but for at least one such set of brothers, things are about to even out: Brad Pitt's younger sibling Doug has his first celebrity endorsement deal, courtesy of Virgin Mobile.
Brad Pitts Younger Brother Pokes Fun at Self in New Commercial, is Awesome: LAist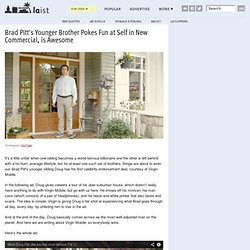 10 Bets That You Will Always Win - Juzz Tv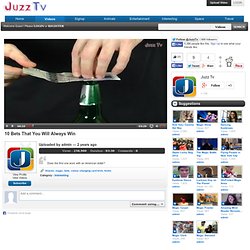 Upload Video | Upload Photo Welcome Guest !
Mister Rogers - Garden of Your Mind - Trending - #Allin
A Very Honest First Date - Pizza Comedy
Shit Girls Dont Say - Frequency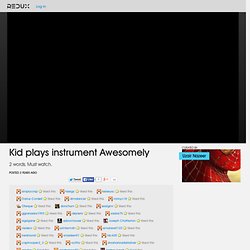 Kid plays instrument Awesomely Video - StumbleUpon
Login to Redux Uzair Nazeer Kid plays instrument Awesomely 2 words.
Fatty Falcon Punch (Hilarious!) Video - StumbleUpon
Steven Colbert can't help but break character | VidAddict.com
Flamethrower Versus Fire Extinguisher at 1000 Frames per Second
Greg Rutters Definitive List of The 99 Things You Should Have Already... - StumbleUpon
Hidden Camera Captures Roommate Dancing Video - Jokes
Google
130 cat mosh pit
Crybaby tattoo freak-out - Weird Videos - Bizarre Magazine
The GAG Quartet - le Internet Medley (OVER 40 MEMES IN ONE SONG)
Drunk Squirrel
Scott Dunbar One Man Band Singing Michael Jacksons Billie Jean DSC 2092