Videos
Brad Pitts Younger Brother Pokes Fun at Self in New Commercial, is Awesome: LAist. It's a little unfair when one sibling becomes a world-famous billionaire and the other is left behind with a ho-hum, average lifestyle, but for at least one such set of brothers, things are about to even out: Brad Pitt's younger sibling Doug has his first celebrity endorsement deal, courtesy of Virgin Mobile.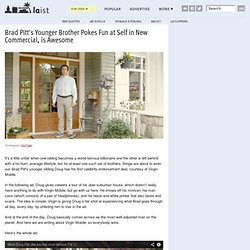 In the following ad, Doug gives viewers a tour of his uber-suburban house, which doesn't really have anything to do with Virgin Mobile, but go with us here. He shows off his minivan, his man cave (which consists of a pair of headphones), and his black and white printer that also faxes and scans. The idea is simple: Virgin is giving Doug a fair shot at experiencing what Brad goes through all day, every day, by enlisting him to star in the ad. And at the end of the day, Doug basically comes across as the most well-adjusted man on the planet. 10 Bets That You Will Always Win. Upload Video Welcome Guest !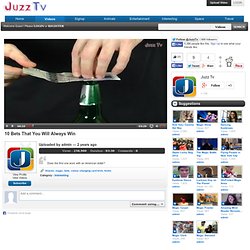 Please Login or Register Videos 10 Bets That You Will Always Win Subscribe. A Very Honest First Date - Pizza Comedy. Shit Girls Dont Say. Kid plays instrument Awesomely Video - StumbleUpon. Log in Uzair Nazeer Kid plays instrument Awesomely 2 words.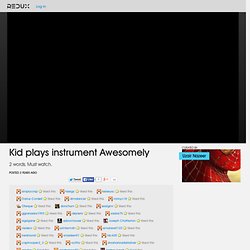 Fatty Falcon Punch (Hilarious!) Video - StumbleUpon. Steven Colbert can't help but break character. Flamethrower Versus Fire Extinguisher at 1000 Frames per Second. Greg Rutters Definitive List of The 99 Things You Should Have Already... - StumbleUpon. Hidden Camera Captures Roommate Dancing Video - Jokes. Google. 130 cat mosh pit. Crybaby tattoo freak-out - Weird Videos - Bizarre Magazine. The GAG Quartet - le Internet Medley (OVER 40 MEMES IN ONE SONG) Drunk Squirrel. Scott Dunbar One Man Band Singing Michael Jacksons Billie Jean DSC 2092.
---