History repeats
This Week in Christian History | Christian History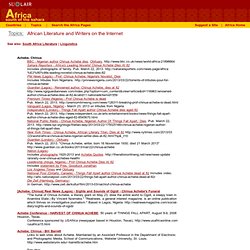 African Literature and Writers on the Internet
South African writer, John Coetzee won the 2003 Nobel Prize for Literature, as announced October 2, 2003. Attwell, David. J.M. Coetzee: South Africa and the Politics of Writing. Berkeley, Cape Town: University of California Press, c1993. Full text book. http://ark.cdlib.org/ark:/13030/ft5k4006q3/
Black Peoples of the Americas - Year 9 links - www.SchoolHistory
Welcome to the Journal of African Archaeology - Home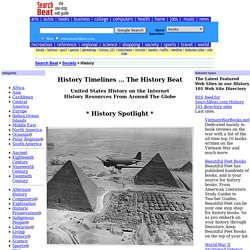 History Timelines on the Web ... The History Beat
VietnamWarBooks.netDedicated mainly to book reviews on the war with a list of the all time top 10 books written on the Vietnam War and much more. Beautiful Feet BooksBeautiful Feet has published hundreds of books, and is your source for history books. From American Literature Study Guides to Teacher Guides, Beautiful Feet can be your one stop shop for history books.
ancient civilizations or fabrication
l.php?u=http%3A%2F%2Fwww.dailymotion
Middle East Studies Internet Resources
Section Histoire
Description of an ancient aeroplane in Sanskrit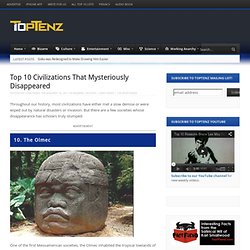 Throughout our history, most civilizations have either met a slow demise or were wiped out by natural disasters or invasion. But there are a few societies whose disappearance has scholars truly stumped: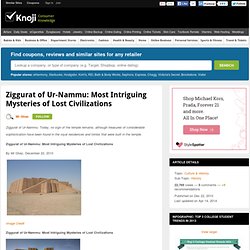 Ziggurat of Ur-Nammu: Today, no sign of the temple remains, although treasures of considerable sophistication have been found in the royal residences and tombs that were built in the temple. Ziggurat of Ur-Nammu: Most Intriguing Mysteries of Lost Civilizations By Mr Ghaz, December 22, 2010
The Maya were a civilization that devoted much of their time to the worship and study of the cosmos and celestial bodies. A belief in astronomy and cosmology dominated their culture, religion and their every day lives in ways that we are only beginning to understand.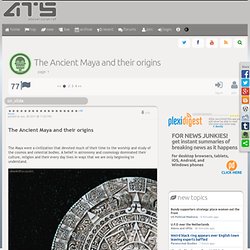 Login to Redux Civilization Cynthia Yildirim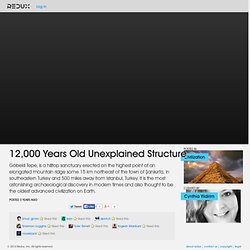 12,000 Years Old Unexplained Structure Video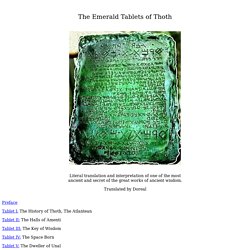 Translated by Doreal Preface Tablet I: The History of Thoth, The Atlantean Tablet II: The Halls of Amenti
Dropa Stone Discs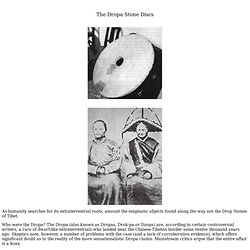 The Dropa Stone Discs
Mysteries Ancient aliens is the idea that aliens visited earth in the past.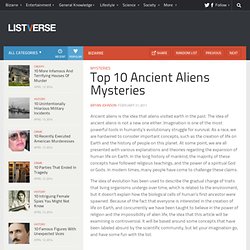 William Cooper-Behold A Pale Horse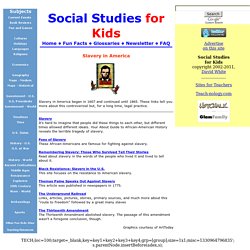 Slavery in America
Slavery in America
History For Kids - By KidsPast.com