Economy
Economic is an essential topic for life.
Fifty Essential Topics on Economics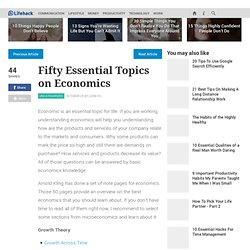 Online economics textbooks
Politics While not an economist in the traditional sense, I am very interested in the study of economics. While not everyone shares this level of interest, I believe people should have an understanding of economics as the field is so important to understanding the world that we live in. Though this list contains ideas that are controversial, it is not intended to promote anger or controversy.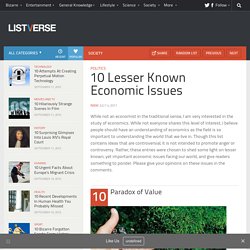 Deflation
A Trillion Dollars
"A growing economy consists of prices falling, not rising." The stock market does not work the way most people think.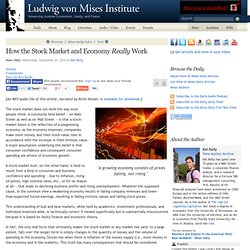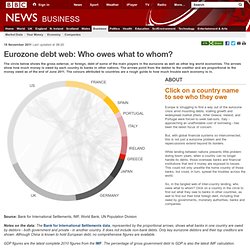 The circle below shows the gross external, or foreign, debt of some of the main players in the eurozone as well as other big world economies. The arrows show how much money is owed by each country to banks in other nations. The arrows point from the debtor to the creditor and are proportional to the money owed as of the end of June 2011. The colours attributed to countries are a rough guide to how much trouble each economy is in.
Photo Credit: john flanigan November 30, 2011 | Like this article? Join our email list: Stay up to date with the latest headlines via email.
Wall St's "Secret Government"