Comida
Shit I Want Wednesdays | Roy Reid Comedy - Canada's #1 Source For All Things Comedy. - StumbleUpon. Kitchen Helpers - StumbleUpon. I found these helpful charts last week and just had to share!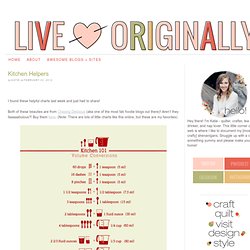 Both of these beauties are from Chasing Delicious (aka one of the most fab foodie blogs out there)! Aren't they faaaaabulous?! Buy them here. How to Make Marshmallow Fondant - Clockwork Lemon - StumbleUpon. This time I decided to make it with those mini fruit flavored marshmallows.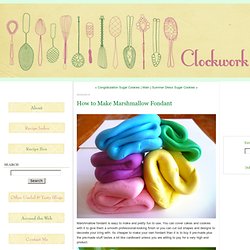 I had to sort them by colour first. I figured they would add a little bit of flavor to the fondant so I wouldn't have to add much flavoring oil. 50 Amazingly Helpful Time-Tested Tips for the Kitchen | Life Hackery - StumbleUpon. You know all of those helpful kitchen-related suggestions that old-timers are so willing to share with the younger generations?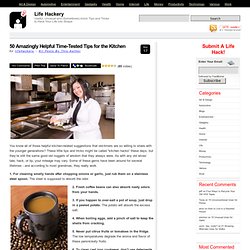 These little tips and tricks might be called "kitchen hacks" these days, but they're still the same good old nuggets of wisdom that they always were. As with any old wives' tale, hack, or tip, your mileage may vary. Some of these gems have been around for several lifetimes - and according to most grandmas, they really work.
---