Synths
NanoStudio - music recording studio for iOS, OS X and Windows | BlipInteractive.co.uk
Partikkel Audio has released Hadron – described as the 'ultimate granular synthesis tool' – as a free download.
Free Download – Hadron, 'The Ultimate Granular Synthesis Tool'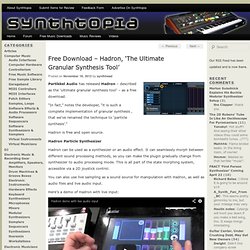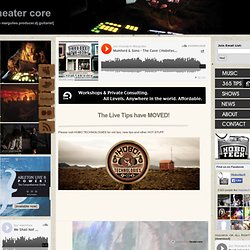 THE TOTALLY BROWSETASTIC LIVE PACK IN CONCLUSION LOVE YOUR CRAFT LISTEN TO THE STEREO STUFF MIX LOW, pt. 2 MIX LOW ALBUM MASTERING COMPRESSOR: THE INSERT A SIGNAL ANYWHERE-ERIZER ALWAYS EXPORT AN UNMASTERED MIX THE TWO STEP EXPORT TWO-STEP MASTER IN THE MIX, pt. 2 MASTER IN THE MIX? CUTTING THE LOWS SETTLING FOR LESS LIMITER TWEAKS LOUD - BUT AT WHAT COST?
heater core
Yeco | Multitouch Music
Download royalty free loops and samples, Acid loops, Apple loops, Midi and Rex2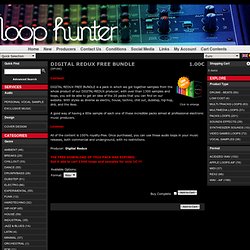 Content: DIGITAL REDUX FREE BUNDLE is a pack in which we got together all free sample packs from the whole product of our DIGITAL-REDUX producer; with over than 1300 samples and loops, you will be able to get an idea of the 20 packs that you can find on our website.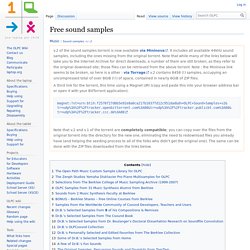 From OLPC
New Sound Libraries | EM Roundup of New Audio Production Sound Libraries in October 2011 issue
By Craig Anderton | Sat, 01 Oct 2011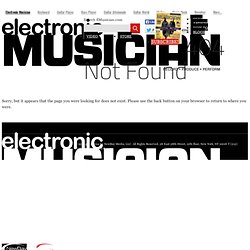 sound search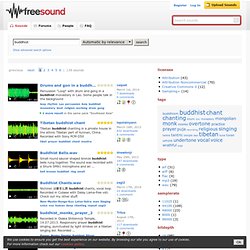 Tibetan buddhist chanting in a private house in the ethnic Tibetan part of Yunnan, China. Recorded with Sony PCM-D50 Bell used during prayers.
Xolotly - Shore ...or how Sandy came to town...pt3 on Official
Shore ...or how Sandy came to town...
At the Mountains of Madness intro ;) by neutrinobunny on SoundCloud
TONTO's Expanding Head Band
Buzzmachines.com
Kirnu - The Arpeggiator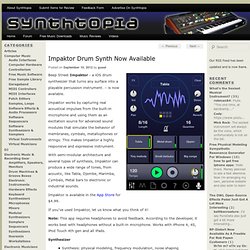 Beep Street Impaktor - a iOS drum synthesizer that turns any surface into a playable percussion instrument. – is now available. Impaktor works by capturing real acoustical impulses from the built-in microphone and using them as an excitation source for advanced sound modules that simulate the behavior of membranes, cymbals, metallophones or strings.
Impaktor Drum Synth Now Available
Oscillator - Sinevibes
probe
It is currently Wed Apr 03, 2013 3:20 pm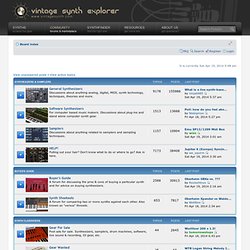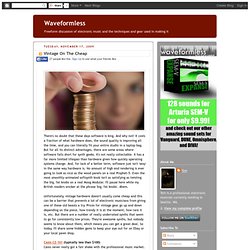 There's no doubt that these days software is king.
Vintage On The Cheap
The Korg MS20 'Has Lots Of Holes In It'
Synthesizers.com  ---  Modular Analog Synthesizers for Electronic Music
SYNTH ZONE - MIDI, Synthesizer & Electronic Music Production Resource Guide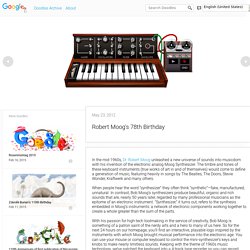 In the mid-1960s, Dr.
Robert Moog's 78th Birthday
Fatman Analog Mid Synth
The FatMan has all of the features that give analog it's big bottom and punch in a MIDI controlled package.
They're fully-assembled.
Black and Orange Friday: Our New MeeBlip SEs, Shipping to USA, Canada Now