Writing Resources
Writing Ideas
Comic Books for Grown-Ups: 10 Masterpieces of Graphic Nonfiction. By Kirstin Butler Seeing the world in six-panel strips, or what Allen Ginsberg has to do with the wonders of zygotes.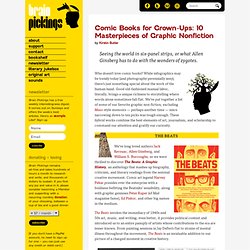 Who doesn't love comic books? 10 Tips on Writing from David Ogilvy. By Maria Popova "Never write more than two pages on any subject."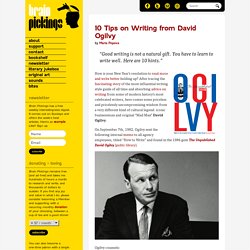 The better you write, the higher you go in Ogilvy & Mather. Ray Bradbury Gives 12 Pieces of Writing Advice to Young Authors (2001) Like fellow genre icon Stephen King, Ray Bradbury has reached far beyond his established audience by offering writing advice to anyone who puts pen to paper.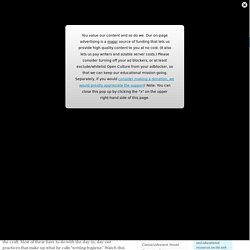 (Or keys to keyboard; "Use whatever works," he often says.) In this 2001 keynote address at Point Loma Nazarene University's Writer's Symposium By the Sea, Bradbury tells stories from his writing life, all of which offer lessons on how to hone the craft. Most of these have to do with the day-in, day-out practices that make up what he calls "writing hygiene." Watch this entertainingly digressive talk and you might pull out an entirely different set of points, but here, in list form, is how I interpret Bradbury's program:
The Stinkyink Guide to Publishing Your Book. It used to be that getting a book to market was incredibly difficult.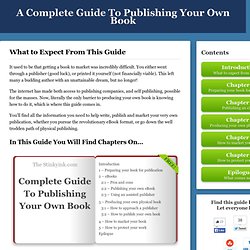 You either went through a publisher (good luck), or printed it yourself (not financially viable). This left many a budding author with an unattainable dream, but no longer! The internet has made both access to publishing companies, and self publishing, possible for the masses. Now, literally the only barrier to producing your own book is knowing how to do it, which is where this guide comes in.
Amanda Patterson (The Top 10 Writers Block Quotes 1. Writer's...)
READING IS THE INHALE, WRITING IS THE EXHALE: developing writer's intuition. Reading is sexy Reading came first.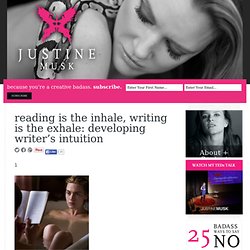 It always does. Reading is the inhale, writing is the exhale. I once read somewhere that kids who like to read fall into two groups. The first naturally picks up reading from their environment: they see their parents reading, they find books in the house, they go to libraries and bookstores and learn young and easily the books that they enjoy. Four Steps to Finding Your Ideal Writing Voice. Colson Whitehead's Rules for Writing. Rule No. 1: Show and Tell.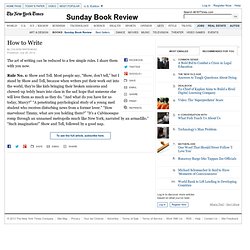 Most people say, "Show, don't tell," but I stand by Show and Tell, because when writers put their work out into the world, they're like kids bringing their broken unicorns and chewed-up teddy bears into class in the sad hope that someone else will love them as much as they do. "And what do you have for us today, Marcy?"
Character Development
How to Write Magnetic Headlines. 1,000 Words Can Make You Immortal. How to Write a Manuscript - 5 Tips You Need to Know. Getting started on any writing project is always the toughest.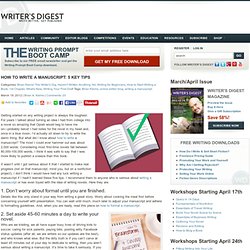 For years I talked about turning an idea I had from college into a novel so amazing that Oprah would beg to have me on—probably twice! I had notes for the novel in my head and, once in a blue moon, I'd actually sit down to try to write the damn thing. But what did I know about how to write a manuscript? The most I could ever hammer out was about 2,000 words.
Writers & Bloggers: Passion Creative Group News. 97 Ideas for Building a Valuable Platform.
Ten rules for writing fiction. Elmore Leonard: Using adverbs is a mortal sin 1 Never open a book with weather.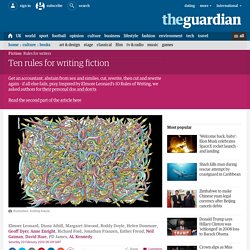 If it's only to create atmosphere, and not a charac­ter's reaction to the weather, you don't want to go on too long. The reader is apt to leaf ahead look­ing for people. There are exceptions. If you happen to be Barry Lopez, who has more ways than an Eskimo to describe ice and snow in his book Arctic Dreams, you can do all the weather reporting you want. 13 Weird Ways to Work Through Creative Blocks. How Do You Know You're Growing as a Writer? | noveldoctor. I'm not sure how to open this post.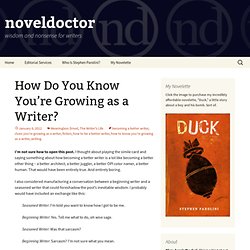 I thought about playing the simile card and saying something about how becoming a better writer is a lot like becoming a better other thing – a better architect, a better juggler, a better OPI color namer, a better human. That would have been entirely true. How To Drive Yourself Crazy as a Writer. Here are four simple ways to drive yourself crazy (or to drive other writers & readers crazy!)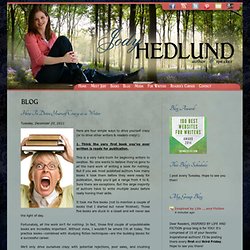 : 1. The Obvious Secret to Getting Published in a Magazine. Helium - Where Knowledge Rules. Smashwords - Ebooks from independent authors and publishers. CreateSpace: Self Publishing and Free Distribution for Books, CD, DVD. Online Writing Resource for Writers to Sell Their Work – WritersMarket.com.
---