Writing Resources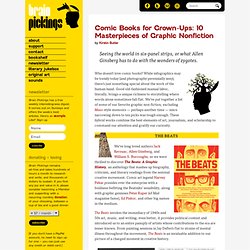 by Kirstin Butler Seeing the world in six-panel strips, or what Allen Ginsberg has to do with the wonders of zygotes. Who doesn't love comic books?
Comic Books for Grown-Ups: 10 Masterpieces of Graphic Nonfiction
The better you write, the higher you go in Ogilvy & Mather. People who think well, write well. Woolly minded people write woolly memos, woolly letters and woolly speeches.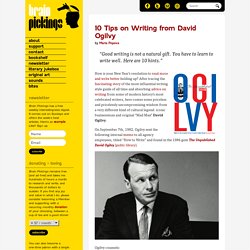 Like fellow genre icon Stephen King, Ray Bradbury has reached far beyond his established audience by offering writing advice to anyone who puts pen to paper.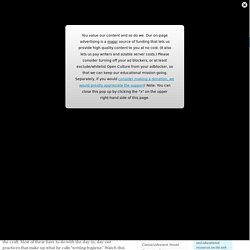 It used to be that getting a book to market was incredibly difficult.
The Stinkyink Guide to Publishing Your Book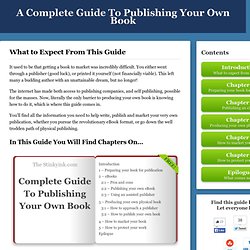 Amanda Patterson (The Top 10 Writers Block Quotes 1. Writer's...)
reading is sexy Reading came first.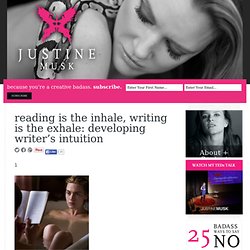 READING IS THE INHALE, WRITING IS THE EXHALE: developing writer's intuition
Four Steps to Finding Your Ideal Writing Voice
Explore
The joy of writing never changes, however many books you have published. It is not always a joy.
Colson Whitehead's Rules for Writing
Rule No. 1: Show and Tell. Most people say, "Show, don't tell," but I stand by Show and Tell, because when writers put their work out into the world, they're like kids bringing their broken unicorns and chewed-up teddy bears into class in the sad hope that someone else will love them as much as they do. "And what do you have for us today, Marcy?"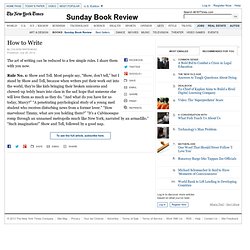 1,000 Words Can Make You Immortal
Getting started on any writing project is always the toughest.
How to Write a Manuscript - 5 Tips You Need to Know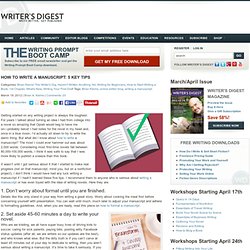 Writers & Bloggers: Passion Creative Group News
97 Ideas for Building a Valuable Platform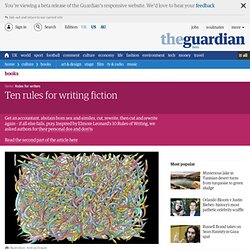 Elmore Leonard : Using adverbs is a mortal sin 1 Never open a book with weather. If it's only to create atmosphere, and not a charac­ter's reaction to the weather, you don't want to go on too long.
Yesterday, I wrote about how creative blocks are not necessarily a bad thing.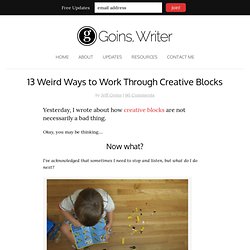 13 Weird Ways to Work Through Creative Blocks
How Do You Know You're Growing as a Writer? | noveldoctor
I'm not sure how to open this post. I thought about playing the simile card and saying something about how becoming a better writer is a lot like becoming a better other thing – a better architect, a better juggler, a better OPI color namer, a better human. That would have been entirely true.
Here are four simple ways to drive yourself crazy (or to drive other writers & readers crazy!): 1.
How To Drive Yourself Crazy as a Writer
The Obvious Secret to Getting Published in a Magazine
Photo credit: Henry Bush (Creative Commons) Before you write your first book , you should publish at least a dozen magazine articles.