Games
Gates vs. Jobs: The Game!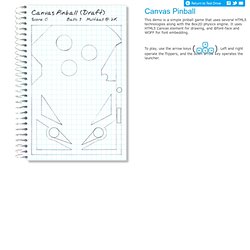 Canvas Pinball
B2world sez: Hi this is a b2 object!We're running!DebugLog v1.0 Sponsored by border-radius Canvas Pinball (Draft) Score: 0
Neonflames
smacky.swf from shockwave.com
Angry Birds Chrome
Play Mario Crossover Flash Game
[POWDER] : Standard powder.[WATER] : Water splash.[FIRE] : Fire spark.[SEED] : Cast seeds to grow trees.
Physics Simulation Game | Powder Game - Free game site DAN-BALL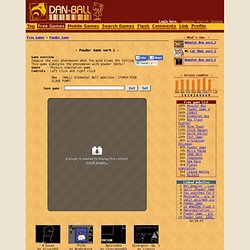 gunblood-western-shootout.swf from officegamefiles.com
Zombotron
Psychadellivision by ~Volcanic-Penguin on deviantART
NANACA†CRASH!! - Unofficial mirror site
Anime Character Maker 2
Phage Wars Walkthrough, Hints, Tipsters, Tutorials, Guides and Help
Microcosm
Infinite Tower RPG - OneMoreLevel.com
Spin The Black Circle - Weebls Stuff
Obey The Game | Puzzle & Skill Games | Play Free Games Online at Armor Games
Vampire Physics
Interlocked Games - humorsharing.com
Mass Attack
Games Co. | Solipskier
5949.swf from addictinggames.com
CANABALT: Buy it with your moneys!!
Multitask - OneMoreLevel.com