Food
Chocolate-Glazed Hazelnut Mousse Cake Recipe at Epicurious. Make shortbread base: Put oven rack in middle position and preheat oven to 350°F.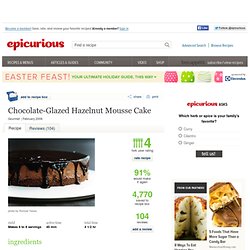 Invert bottom of springform pan (to make it easier to slide shortbread base off bottom), then lock on side of pan and line bottom with a round of parchment paper. Pulse hazelnuts with sugar in a food processor until nuts are finely chopped. Add flour, butter, cocoa, and salt and pulse just until a dough forms. Epicurious.com: Recipes, Menus, Cooking Articles & Food Guides. Homemade Baked Tortilla Chips Recipe. Homemade Baked Tortilla Chips Recipe I posted our edamame guacamole recipe this week and mentioned that we made homemade baked tortilla chips to go with our guacamole.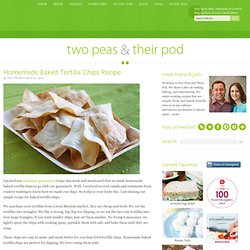 Well, I received several emails and comments from readers wanting to know how we made our chips. So today is your lucky day, I am sharing our simple recipe for baked tortilla chips. Onion Rings. PRETZEL BITES. Do you need a perfect snack for the big game?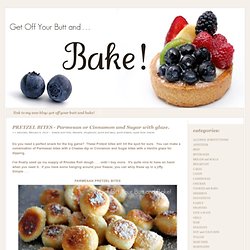 These Pretzel bites will hit the spot for sure. You can make a combination of Parmesan bites with a Cheese dip or Cinnamon and Sugar bites with a Vanilla glaze for dipping. I've finally used up my supply of Rhodes Roll dough . . . until I buy more. Brushetta. A beautiful summer night (11 p.m. to be exact) in Drogheda.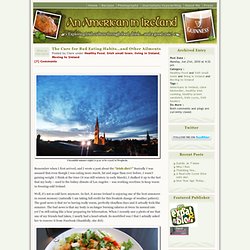 Remember when I first arrived, and I wrote a post about the "Irish diet?" Basically I was amazed that even though I was eating more starch, fat and sugar than ever before, I wasn't gaining weight. I think at the time (it was still wintery in early March), I chalked it up to the fact that my body – used to the balmy climate of Los Angeles – was working overtime to keep warm in freezing-cold Ireland. Well, it's not so cold here anymore.
In fact, it seems Ireland is enjoying one of the best summers in recent memory (naturally I am taking full credit for this freakish change of weather pattern). Cheesey Biscuts. Foodgawker | feed your eyes. Whole Grain Master Recipe from "Healthy Bread in Five Minutes a Day" using Vital Wheat Gluten! (The picture above is another Mark Luinenburg gem; Mark's done the photography on our new book).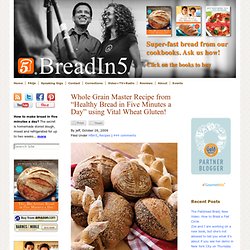 Speaking of our new book… … this has been a long and wonderful road; tomorrow (Tuesday October 27) is the publication date for: 50 Healthy Recipes to Kick Off 2012. Happy New Year!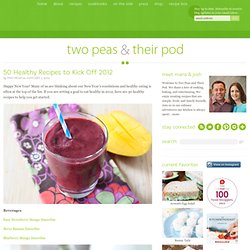 Many of us are thinking about our New Year's resolutions and healthy eating is often at the top of the list. If you are setting a goal to eat healthy in 2012, here are 50 healthy recipes to help you get started. Beverages Easy Strawberry Mango Smoothie Berry Banana Smoothie. Are There Conversion Charts for Sugar vs. Honey and Other Sweeteners? in News & Opinion on The Food Channel® Q.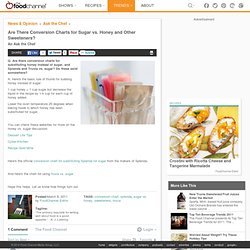 Are there conversion charts for substituting honey instead of sugar, and Splenda and Truvia vs. sugar? Do these exist somewhere? Apple Cinnamon Baked Oatmeal. Apple Cinnamon Baked Oatmeal Vacation is finally over and I am a little sad to see it go.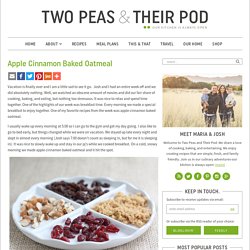 Josh and I had an entire week off and we did absolutely nothing. Well, we watched an obscene amount of movies and did our fair share of cooking, baking, and eating, but nothing too strenuous.
---