Blogs / history / news "random stuff"
Get creative story ideas, write your own book!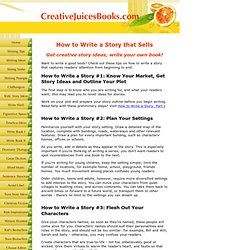 FaithWriters Magazine-Christian Magazine and e-zine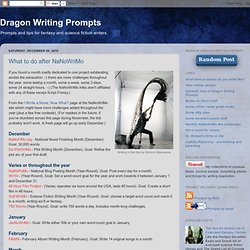 What to do after NaNoWriMo
If you found a month madly dedicated to one project exhilarating amidst the exhaustion :-) there are more challenges throughout the year, some lasting a month, some a week, some 3 days, some 24 straight hours. :-) (The NaNoWriMo folks aren't affiliated with any of these except Script Frenzy.) From the I Wrote a Novel, Now What? page at the NaNoWriMo site which might have more challenges added throughout the year (plus a few free contests).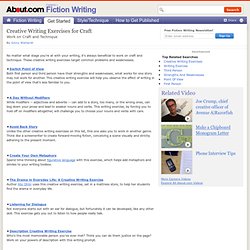 No matter what stage you're at with your writing, it's always beneficial to work on craft and technique.
on January 30th, 2011 by Fiction Editor Beth Hill and last modified on February 8, 2011 I wrote an article on the importance of creating emotions in readers, but I've noticed that writers are looking for specifics on how to accomplish that.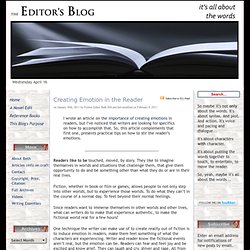 Writer's Block: Is There Such A Thing?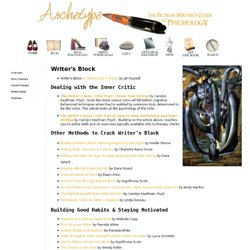 The Psychology of Writer's Block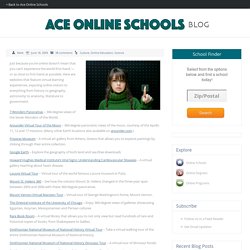 posted by Mark on June 18th, 2009
johs at The Briar Pipe .com
Driving Business Success With Technology Author / Faisal Hoque Information about Faisal Hoque
Baseline - Author Biography - Faisal Hoque - News & Reviews - Baseline.com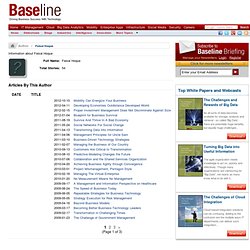 26 Steps to 15,000 visitors a day
C) Site Design: The simpler the better.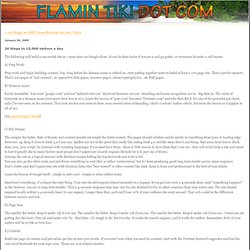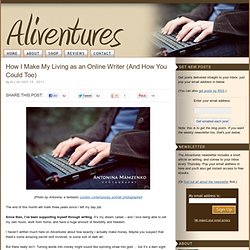 (Photo by Antonina, a fantastic London contemporary portrait photographer) The end of this month will mark three years since I left my day job.
Today's Recommended Reading: Twice Bitten Edition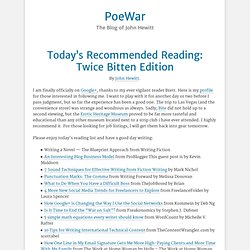 PoeWar The Blog of John Hewitt You are here: Home / Link Love / Today's Recommended Reading: Twice Bitten Edition
Twenty years ago, a friend and I walked around downtown Portland at Christmas. The big department stores: Meier and Frank… Fredrick and Nelson… Nordstroms… their big display windows each held a simple, pretty scene: a mannequin wearing clothes or a perfume bottle sitting in fake snow. But the windows at the J.J. Newberry's store, damn, they were crammed with dolls and tinsel and spatulas and screwdriver sets and pillows, vacuum cleaners, plastic hangers, gerbils, silk flowers, candy - you get the point.