Garden
To everything a season, turn, turn, turn…Well, those of you of my generation, anyway, will recognize that classic Byrds tune.
The Simple Pleasures of Conserving Fruits for Winter - Trucs d'artan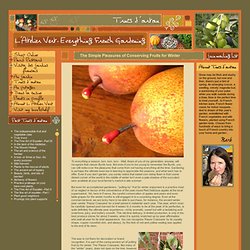 Practical Action - technology challenging poverty - Practical Action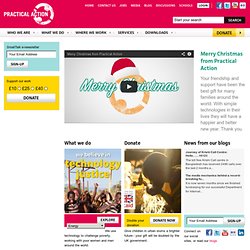 Latin America In Peru and Bolivia, we help communities set up small-scale technological solutions in remote areas where there is no access to basic services, including electricity, heating, clean water and sanitation. Western Africa Building on our recent extension of consultancy work into west Africa, Practical Action is currently in the process of setting up an office to deliver impact at scale in Francophone west Africa. Eastern Africa
CLM Keder Greenhouses - Tough Keder - Home Page
The Classic Shed Company - traditionally styled custom garden buildings
sussex garden seats and arbours
Kingsseeds
index
Two Wests & Elliott (UK) - Gardening, Greenhouse & Staging Manufacturer and Supplier
Pauls Garden World
Home
Readersheds.co.uk | We love sheds Home of Shed of the Year 2011 sponsored by the Cuprinol Wood Preservation Society
Recycle now - Recycle Now - where and how to recycle - Official UK recycling campaign
Siding, deck, deck design, fencing, gazebos, sheds & pergolas
RHS Plant Selector / RHS Gardening
Georgia-Pacific Building Products Project Center - Free Wood Working Project Plans, Project Plan, Wood Project Plan, Free Wood Project Plans, Sample Project Plan
Cheap Sheds for sale & Custom Made Sheds | ACE Sheds
!GAZEBO!